A new mystery for us, tributes! Hunger Games Explorer just revealed a new "clock" on their site featuring 12 points that just say #TickTock12, #TickTock1, #TickTock2, and so on, but what could it mean? It's definitely something related to the
Quarter Quell
(hellooo, "tick tock"!?!), so we're hoping that it's more official stills, or maybe even another video clip!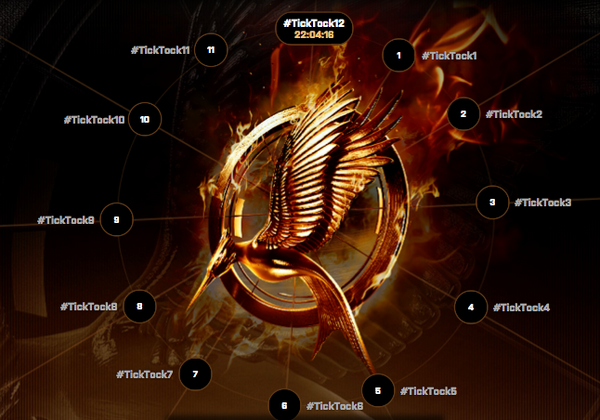 What do you think we could be seeing? Share your guesses below and check back here to see what gets revealed at each point!!
UPDATE
Tick Tock 12 was Coldplay's track "Atlas"! Sharing the link gives you a chance to win the original lyric sheet handwritten by Chris Martin & an exclusive #TickTock12 badge!
Source: Hunger Games Explorer
---
---
Ad blocker interference detected!
Wikia is a free-to-use site that makes money from advertising. We have a modified experience for viewers using ad blockers

Wikia is not accessible if you've made further modifications. Remove the custom ad blocker rule(s) and the page will load as expected.