Tributes!! The Hunger Games: Catching Fire is in the MTV Movie Brawl against Percy Jackson: Sea of Monsters, but it is currently LOSING!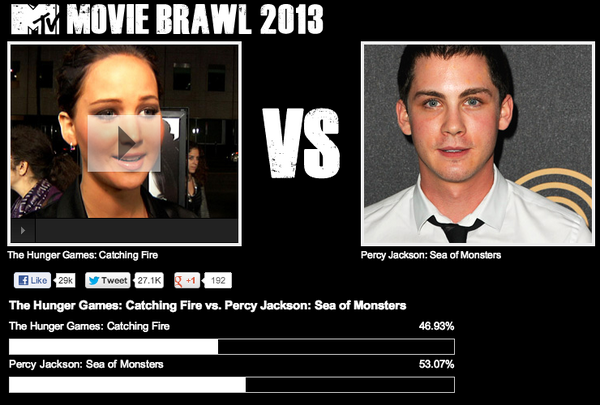 Are you going to take this lying down? Go and vote for your 2013 movie!
May the odds be ever in your favor!
---
---
Ad blocker interference detected!
Wikia is a free-to-use site that makes money from advertising. We have a modified experience for viewers using ad blockers

Wikia is not accessible if you've made further modifications. Remove the custom ad blocker rule(s) and the page will load as expected.