the 750th hunger games!please submit your tributes only 2 per user though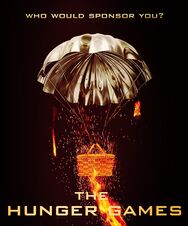 .
District 1
boy:Prestige Endstone
girl:Starlite Moogirln
District 2
boy:
girl: Lydia Tristin
District 3
boy:Terelle Johnson
girl:Crystal Johnson
District 4
boy:Wawa Lake
girl:Poppy Tepelis
District 5
boy:Sparks Jones
girl:Rose Jones
District 6
boy:
girl:
District 7
boy:Mako Chance
girl:Lace Stroke
District 8
boy:
girl:
District 9
boy:Timmy Rika
girl:Demi Watashi
Ad blocker interference detected!
Wikia is a free-to-use site that makes money from advertising. We have a modified experience for viewers using ad blockers

Wikia is not accessible if you've made further modifications. Remove the custom ad blocker rule(s) and the page will load as expected.