OMG Hi! I am Kelsey, and I am hosting these games. They are the Glamour Games. And they will have special rules to them. But that is later! For now! Submit a tribute! You can have 2! I am only have 12 people.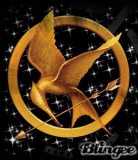 Name:
Age:
Appearence: (Include a picture, I am making a pic gallery :p)
Backstory:
District:
Weapon:
Okay! Hope you guys submit!