Ad blocker interference detected!
Wikia is a free-to-use site that makes money from advertising. We have a modified experience for viewers using ad blockers

Wikia is not accessible if you've made further modifications. Remove the custom ad blocker rule(s) and the page will load as expected.
Only 2 tributes from each district ( boy and girl). Tell me which one, name, and age! Thanks! Ps This is my first one!!!! I dont accept ON MY PAGE!!!!
D1M Arran Harthorn, 16
Mysims
D1F Veronica Greentail age 17 EpicHobo
D2M Marcus Teague Age 15 2legit2quit
D2F Natalia Wren, 18 EpicHobo
D3M Liam Tewel Age 17 2legit2quit
D3F Isa Guard 13
Annamisasa

D4M Carlton Blackwell Age:15 2legit2quit
D4F: Marina:Age14 Ms.finnickodair44
D5M
D5F Eos Livenna, 15 EpicHobo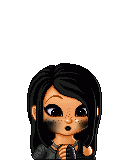 D6M
D6F Kelsie Demonett:Age:15 Ms.finnickodair44
D7M
D7F Alison Prompton:Age13 Ms.finnickodair44
D8M
D8F Saffron Ventura, 12
Mysims
D9M
D9F Allianna Whittle, 16 Mysims
D10M
D10F Dianna Web, 18 Mysims
D11M
D11F Mandy Hollow Age 142legit2quit
D12M

D12F Eileen Shade 18 Annamisasa
D13M
D13F Chloe Clemson Age: 13
2legit2quit