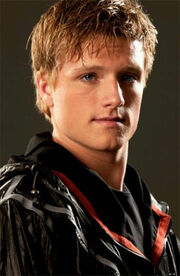 Will there be a 79th Hunger Games? So far there has been 76, but will Katniss be able to stop the capitol from cerating a 77th, 78th, 79th? Will that be about the time when Katniss says enough is enough and fufill her title an Mockinjay? She has already promised but has she really embraced that challenge? We all know Katniss Everdeen can fight but is she choosing not to? What will happen to Peeta, Gale, Prim, her Mother in the end? Well it all goes down in Mockinjay!
Ad blocker interference detected!
Wikia is a free-to-use site that makes money from advertising. We have a modified experience for viewers using ad blockers

Wikia is not accessible if you've made further modifications. Remove the custom ad blocker rule(s) and the page will load as expected.