Ad blocker interference detected!
Wikia is a free-to-use site that makes money from advertising. We have a modified experience for viewers using ad blockers

Wikia is not accessible if you've made further modifications. Remove the custom ad blocker rule(s) and the page will load as expected.
PROLOGUE
AFTER KATNISS AND PEETA WON THE HUNGER GAMES THERE WAS A PLOT TWIRLING INSIDE A MAN NAMED GLADUS SNOW'S (President Snow's son) HEAD. HE PLANNED TO MAKE THE HUNGER GAMES COME AGAIN.
WHEN KATNISS AND PEETA DIED OF OLD AGE, GLADUS ANNOUNCED TO THE WORLD OF PANEM THAT 'THE HUNGER GAMES' WILL BE BACK AND BETTER THAN EVER! 
GLADUS THEN WANTED THERE TO BE ONE MORE DISTRICT TO BE INVOLVED. HE SPLIT DISTRICT 13 SO IT WOULD BE DISTRICT 13 AND DISTRICT 0. 
TODAY, THE HUNGER GAMES LIVE ON, AND SO WILL THE 127TH HUNGER GAMES.
The 127th Hunger Games
Arena-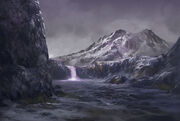 Rules
1. No foul language. 
'2. 'Don't make 5 or more tributes.
3. Have fun!
Tribute Template-
28 TRIBUTES
(Tibute limit: 4)
Name- 
Age-
District-
Preferred Weapon-
Strengths/Weaknesses-
Strategy- 
Reaped or Volunteered- 
Backstory (optional)-
Alliances- 
Alliances-
Muttations-
1. Carnivorous Squirrels
2.  Monstrous Hyenas
3. Wolf Mutts
4. Carnivorous Mountain Goats
Twists-
The arena get's smaller and smaller everday in the games.  
The Corunucopia mountain will get higher every time someone dies. No Sponsoring
Tributes
District 0-
District 0-
District 1- Agate Allardyce- Age 16               Training Score: 10
District 1- Elizabeth Marsay- Age 14             Training Score: 9
District 2-
District 2- RESERVED
District 3- RESERVED
District 3-
District 4-
District 4- RESERVER
District 5-
Distrcit 5-
District 6-
District 6-
District 7-
District 7-
District 8-
District 8-
District 9-
District 9-
District 10-
District 10-
District 11- Crucis Rivendell- Age- 18          Training Score: 9
Distrcit 11-
District 12- RESERVED
District 12-
District 13-
District 13
Reaping.... TBC
Interviews.... TBC
The Games.... TBC