this is where we make our own soundtrack, so if you find a song that has something to do with HG, you comment the song say what it's for and I'll add it! for example, and the first to the soundtrack. NOTE!: THESE DON'T HAVE TO BE STORIES, THE CAN BE PARTS IN THE BOOK!
1) Secrets by Onerepublic~ Finnick Odairs Story
2) Girl On Fire by Arshad~Peeta's Story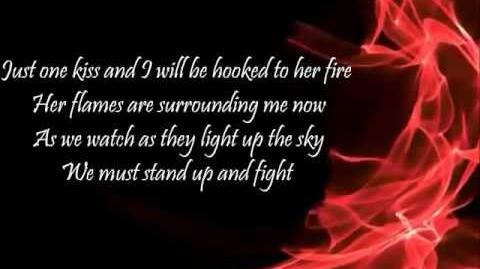 3) I'm Coming Home Pt. 2 by Skylar Grey~ Katniss To her family back home, including Gale
4) Fences by Paramore~Katniss watching Peeta being tortured
CONTEST TIME!!!!
So you can still add to the "soundtrack" if you don't wanna do this but!!!! the contest is best Parody, and no it isn't like the Peeta and I know It. you don't find them, you make them, so yeh changing the lyrics to a song. get it??? good!
Ad blocker interference detected!
Wikia is a free-to-use site that makes money from advertising. We have a modified experience for viewers using ad blockers

Wikia is not accessible if you've made further modifications. Remove the custom ad blocker rule(s) and the page will load as expected.