Ad blocker interference detected!
Wikia is a free-to-use site that makes money from advertising. We have a modified experience for viewers using ad blockers

Wikia is not accessible if you've made further modifications. Remove the custom ad blocker rule(s) and the page will load as expected.
Evil unicorns ate my homework
Well, I'm making this game with CatnipKatniss because evil unicorns ate our homework. Damn you unicorns!
If you want to submit a tribute fill out this application (such a fun word):
Name:
District:
Gender:
Age:
Skills:
Strategy:
Personality:
Appearance:
Tributes
| | | | | | |
| --- | --- | --- | --- | --- | --- |
| Name | District | Gender | Skills | Status | Mentor |
| | 1 | Female | | | |
| | 1 | Male | | | |
| Ella Dane | 2 | Female | Throwing knives, Speed. | | Cato Rocks! |
| Draco Adams | 2 | Male | Sword, Spears, Strength. | | Cato Rocks! |
| | 3 | Female | | | |
| | 3 | Male | | | |
| Brittany Preston | 4 | Female | Axe throwing, Sword. | | District4 Tribute |
| | 4 | Male | | | |
| Candice Bolt | 5 | Female | Knife throwing. | | PolinaRose |
| | 5 | Male | | | |
| | 6 | Female | | | |
| Jen de Jong | 6 | Male | Sword | | Theworldscolliding |
| | 7 | Female | | | |
| Eli James | 7 | Male | Axes, Stealth. | | CallamD79 |
| | 8 | Female | | | |
| | 8 | Male | | | |
| | 9 | Female | | | |
| | 9 | Male | | | |
| | 10 | Female | | | |
| | 10 | Male | | | |
| Lauren Hill | 11 | Female | Plants, Spears, Climbing. | | Rueforever |
| | 11 | Male | | | |
| Livilla Henox | 12 | Female | Snares, Climbing, Aiming. | | Iheartpeeta |
| Livilla Henox | 12 | Male | | | |
Arena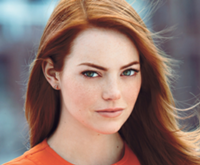 Reapings
District 1
District 2
District 3
District 4
District 5
District 6
District 7
District 8
District 9
District 10
District 11
District 12