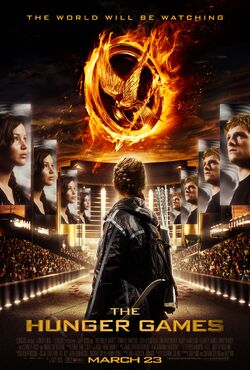 Can you believe that there's only 100 days left until The Hunger Games comes out in theaters; Lionsgate was releasing puzzle pieces of a poster all over the web to unite Hunger Games lovers in an interactive viral marketing campaign.
Now the results are in and the poster has been assembled, just in time to commemorate our official countdown to the Games!
Titled "The World Will be Watching," the poster features Katniss staring up at the audience who are in turn, watching Katniss and Peeta on the screens. Take a peek and let us know what you think!
And let the countdown to the 74th Hunger Games begin!
Source