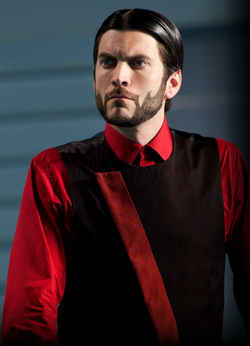 SO much Hunger Games goodness today! The latest is this scintillating clip of frightening President Snow with Seneca Crane (who is played by the charming and wonderful Wes Bentley).
Check out their conversation below...
"A spark is fine...as long as it's contained"- President Snow
Ad blocker interference detected!
Wikia is a free-to-use site that makes money from advertising. We have a modified experience for viewers using ad blockers

Wikia is not accessible if you've made further modifications. Remove the custom ad blocker rule(s) and the page will load as expected.