About a month ago, we announced that China Glaze would be creating a nail polish line based on The Hunger Games.
Despite rumors that the line had been scrapped, The Capitol prevailed and is releasing the nail polish line after all! Called "Capitol Colors," China Glaze is marketing the collection as a beauty release from The Capitol itself, featuring Effie Trinket as the "face" of the Capitol!
In a slight change from previous information about the colors, each of the 12 polishes will represent a District.
Check out this brand new poster with Effie's trademark pink-lavender hair and avant-garde makeup! Are you excited for The Hunger Games nail polish collection? We'll post more updates from The Capitol as it comes in.
Update
And here are the new names of the 12 polishes! Which District will you support?
The nail polishes are now available for pre-sale at Amazing Beauty Supply! Who's planning on getting some?
Update on Bottle Colors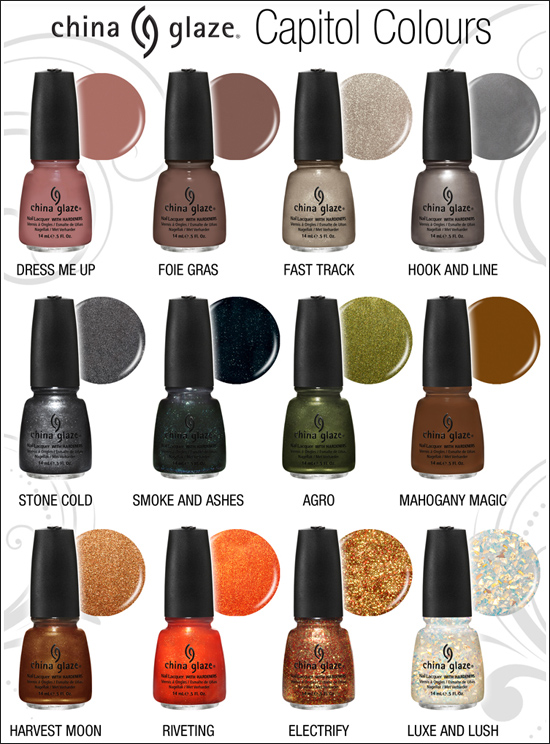 Temptalia just updated her blog with better pictures of the nail polishes!
Update on Nails!
Want to see the colors on nails? Teen Vogue has the latest!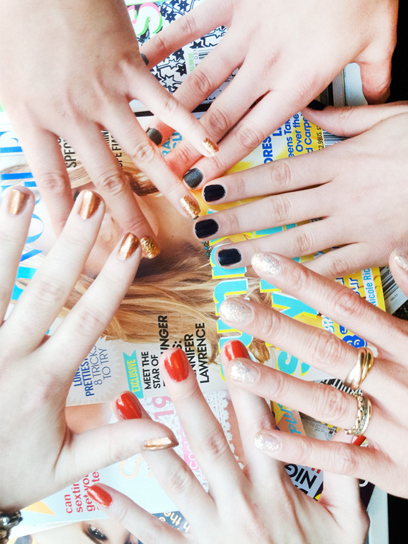 Source
Ad blocker interference detected!
Wikia is a free-to-use site that makes money from advertising. We have a modified experience for viewers using ad blockers

Wikia is not accessible if you've made further modifications. Remove the custom ad blocker rule(s) and the page will load as expected.