Comments

5
Jennifer Lawrence in Vanity Fair's Young Hollywood
No surprise to Hunger Games fans, Jennifer Lawrence is a rising star in Hollywood due to her portrayal of Katniss.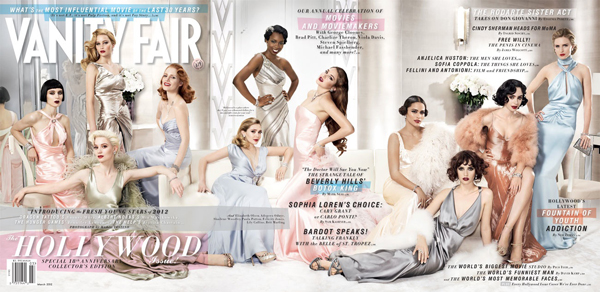 Vanity Fair has just featured her as part of their annual "Young Hollywood" spread with other promising young actresses who are fast becoming A-listers.
Check out the glamorous Golden Hollywood shoot with Rooney Mara, Mia Wasikowska, Jennifer Lawrence, Jessica Chastain, Elizabeth Olsen, Adepero Oduye, Shailene Woodley, Paula Patton, Felicity Jones, Lily Collins, and Brit Marling.
Don't they look stunning?