Yet another TV spot has just aired for The Hunger Games!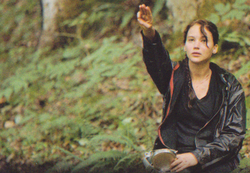 Offering tantalizing glimpses of The Capitol and the arena, the new TV spot promises an exciting, dark film.
Watch the clip and tell us what you think! 650px
Ad blocker interference detected!
Wikia is a free-to-use site that makes money from advertising. We have a modified experience for viewers using ad blockers

Wikia is not accessible if you've made further modifications. Remove the custom ad blocker rule(s) and the page will load as expected.