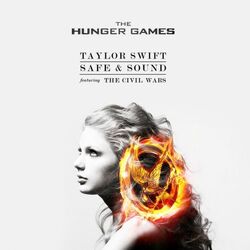 Are you excited to see the world premiere of Safe & Sound by Taylor Swift and The Civil Wars on MTV tonight? If so, you can watch it right now LIVE at The Hunger Games Wiki!
We've embedded the code below so that you can watch the video and the interview with Ms. Swift. @HungerGamesWiki will also be participating #AskTaylor on Twitter so if you have any burning questions, let us know!
Ad blocker interference detected!
Wikia is a free-to-use site that makes money from advertising. We have a modified experience for viewers using ad blockers

Wikia is not accessible if you've made further modifications. Remove the custom ad blocker rule(s) and the page will load as expected.