Are you rooting for your favorite district yet? Ever wondered which district made the most money for The Capitol?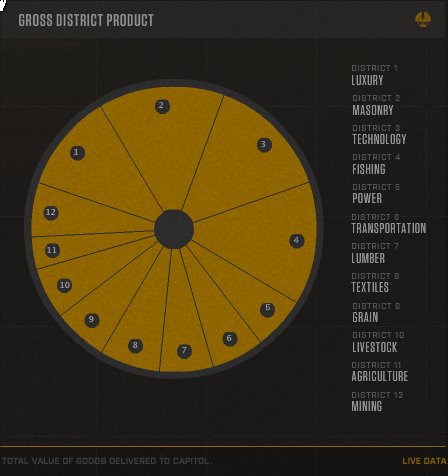 The Capitol Panem, the "official" voice of The Capitol for The Hunger Games film just released this awesome GDP chart detailing which districts and their specialties makes the most money for their extravagant ways.
It looks like District 1, District 2, District 3, and District 4 predictably makes the most while Rue's District 11 makes the least. Check out the fun pie chart and let us know what you think! Are you enjoying The Hunger Games' viral campaign?