Ad blocker interference detected!
Wikia is a free-to-use site that makes money from advertising. We have a modified experience for viewers using ad blockers

Wikia is not accessible if you've made further modifications. Remove the custom ad blocker rule(s) and the page will load as expected.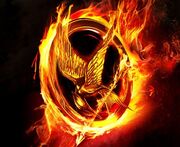 These are some songs about the hunger game :) Enjoy
please comment with any song you wish to add to the HGS
By Katniss Jane Mellark
DONT CHA
GALE: dont cha wish your boyfriend shot squirrels like me
KATNISS: Gale, stop-
GALE: dont cha wish your boy got all the girls like me
KATNISS: Just-
GALE: DONT CHA
KATNISS: Pleas-
GALE: DONT CHA
PEETA: Dont cha wish you boyfriend was fun like me
KATNISS: Oh god, not you too
PEETA: Dont cha wish your boyfriend baked buns like me
KATNISS: Peeta-
PEETA: DONT CHA
KATNISS: Make it stop-
PEETA: DONT CHA
Im Finnick and i Know It!
FINNICK: When i walk through the arena
KATNISS: Oh my gawd not you too
FINNICK: This is what i see
FINNICK: All the tributes stop and run away from me
KATNISS: Why
FINNICK: I got my trident in my hand and im not afraid to throw it
FINNICK: Throw it
FINNICK: Throw it
KATNISS: Are you done yet?
TICK TOCK THIS IS A CLOCK
KATNISS: Wake up it the feeling like a tribute
GALE: Hey, what up girl?
KATNISS: Grab my arrows, I'm out the door, I'm gonna hit the woods
GALE: Let's go!
HAYMITCH: Before we leave, brush my teeth with a bottle of Jack
KATNISS: Cause when i leave for the capitol, i ain't coming back
THE PREP TEAM: I'm talking pedicure on her toes, toes
CINNA: Trying on all my clothes, clothes
REBELS: Snow blowing up all our homes, homes
JOHANNA: Dress dropping, i hate being a tree
JOHANNA: Showing some breasts to Katniss
KATNISS: This is all making me a little bit tipsy
PLUTARCH HEAVENSBEE: Don't stop, make it pop
THE VICTORS: We'll blow the arena up
KATNISS: Tonight I'mma fight
PEETA: 'Til we see the sunlight
WIRESS: Tick Tock, this is a clock!
THE VICTORS: But the canons dont stop, no
SNOW: oh oh oh, uh oh, oh oh uh oh