Ad blocker interference detected!
Wikia is a free-to-use site that makes money from advertising. We have a modified experience for viewers using ad blockers

Wikia is not accessible if you've made further modifications. Remove the custom ad blocker rule(s) and the page will load as expected.
Attention Panem! Another Hunger Games is about to start!
Arena
The Arena Will Have 10 Sections: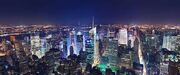 Cornucopica  
Forest
Meadow
Tundra
Valcano
Desert
Swamp
Island
Lake
Abandoned City (Despite being abandoned, it is STILL powered by the Capitol. 
Tributes
Our Tributes

| District | Male | Female |
| --- | --- | --- |
| 1 | | Alex Haines |
| 2 | | Alexandrite Bohamia |
| 3 | | Seraphina Oaks |
| 4 | | Emilia Oswald |
| 5 | | Miyako Sada |
| 6 | | Ava Zachard |
| 7 | Samuel Coleman | Sunny Coleman |
| 8 | Favian Thread | Aeralene Ekiert |
| 9 | | Scarlet Burn |
| 10 | | |
| 11 | | |
| 12 | | Artemis Moonsilver |
Buyable Stuff
Weapons
Kurki- $18
Throwing Knife- $24
Sword- $36
Sickle- $58
Spear- $62
Knife- $64
Cresent Sword- $74
Food
Cracker- $5
Bread- $10
Chicken- $20
Cooked Chicken- $40
Fish- $60
Cooked Fish- $80
Rabbit- $100
Water
Soda- $10
River Water- $30
Fresh Water- $60
Warmth
Jacket- $25
Sleeping Bag- $100
Reapings