so hai people!!!
my first games kinda of failed but these are going to finish and i hope they will be great!
rules
NO spamming, you have to ask first or else....:3
you can swear but nothing mayor ok!
i may swear so if that is a problem for you get out NOW!
i accept wiki contributers but give yourself a name so i know who u are
i have plans to make this VERY grousume 
i do like good names!
SO SIGN UP NOW XD
intro
so the pain games are simple, the tributes are stolen from their homes and put in a old but huge tourture chamber. The tributes have to find eachother but here is the twist, there is a tourtue master in the castle looking for the tributes and if he finds you he will take you to a tourture chamber and torture you untill you have died but there are many things around the castel you can use but the better the things the more hard it is to get them....
arena
it is a four floored castel and it has these rooms
entrance- you can't get out but it is huge and has weapons hidden behind chairs and pianos and there is a chamber leading down there and there is the basement
basement- it is the biggest place in the castel and is compleatley dark and it makes you feel like you are being watched all the time but it has weapons and food everywhere
dining room- it is not huge but it is big, it is full of food and water and has 3 tabels but the tourture master lurks in there the most...
bedrooms- these are simple rooms they are full of light and have at least 1 weapon, 1 peice food and 1 glass of water and they are cozy beds and a cubord full of clothes but the clothes are old and ducty but great for fighting in
tourture chamber- there are at least 10 of these and they are all differant and change sometimes and they have no weapons and a tribute would be crazy to even go in there and the tourture master brings all his catches here
important people
name- unknown
distrct- unknown

personality- she is a mystery she is unknown by anyone but all we know is she is 
presidant, she is evil and she is devious and hates all life and she likes to be alone and some people think she was a victor and that victors name was Tisser Alamon from district 7 who dissaperd 3 years agoapperance-
name- Warner Hunter aka Torture master
district- capitol
personality- he is evil and ruthless and is just like a carrer and loves the feel of blood and holds many mysteries and hates all people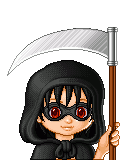 name- Kister Sland
district- capitol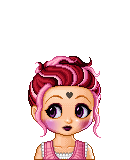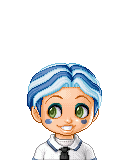 personality- she is the stylist and she is happy and bubby and loves to do the best she can for all the tributes, but she is a compleat idiot and does make stupid creations and she hates to see mud and will creep out and is very vain and always gets a fasion job every day
name- Tristion Shadows

district- Capitol
personality- he is funny and kind but he does like to dig into the tributes past and he can be a bit in-sensitive and makes rude comments on the way they look or their past
arena wear
they start off in tight jeans that are cream and the shirts depend on what district you are and they are jumpsuits and are also tight and have a white undershirt, if you are too hot and the shoes are made of leather and are knee high and are good for running
district 1- gold
district 2- black
district 3- silver
district 4- blue
district 5- brown
district 6- purple
district 7- green
district 8- pink
district 9- cream
district 10- red
district 11- yellow
district 12- black
template- 4 tributes per user
name-
age-
district- 
gender-
personality-
backstory-
weapons-
game stragedy-
apperance(lunii)
the chosen tributes this year are...
kidnappings- tributes POV just before they are taken away by the capitol
Ad blocker interference detected!
Wikia is a free-to-use site that makes money from advertising. We have a modified experience for viewers using ad blockers

Wikia is not accessible if you've made further modifications. Remove the custom ad blocker rule(s) and the page will load as expected.