DISTRICT 1 - LUXURY
Criteria:
District 1 is the Capitol's favourite district, for it supplies them with luxuries such as jewellery, decorations, ornaments and treats.  This means that they are also subject to the majority of endorsements and advantages, keeping all the benefits of their prime position.  These tributes will be bathed in jewels and precious metals, with bright dyes in their hair and top-end make-up and styling.  They have great fashion sense and their wardrobes are always full.  Like everywhere, there are the poorer parts of District 1, but the majority of the district is wealthy and can afford more than the bare necessities.
Colouring:
Blonde hair, dirty blonde hair, fair hair, light brown hair.  Fair skin, pale skin.  Blue eyes, green eyes.
There are a large amount of twins in district one, although not many are identical.
Names are very similar to that in District 2, District 8 and the Capitol.
The basis for names are on planets, fabric, gem stones, moon stones, precious metals, jewels and star signs.  All about glitz and glamour.
TRIBUTES OF DISTRICT ONE:
Glimmer DeStar, 18
Marvel Commick, 17
Cashmere
Glitter Commick, 15, twin sister to Shimmer Commick,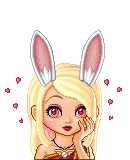 Shimmer Commick, 15, twin sister to Glitter Commick, daughter of Glimmer DeStar and Marvel Commick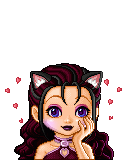 Stella Starlight, 14
Luna Lovegood, 14
Glitz
Glam
Ad blocker interference detected!
Wikia is a free-to-use site that makes money from advertising. We have a modified experience for viewers using ad blockers

Wikia is not accessible if you've made further modifications. Remove the custom ad blocker rule(s) and the page will load as expected.