DISTRICT 2 - MASONRY
Tributes:
NOT MINE
Cato Hadley/Jet
Clove Sevina/Kentwell/Greenleaf
Brutus
Enobaria
Lyme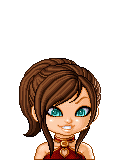 MY TRIBUTES
Saffron
Star-Anise
Pepper
Age: 15yo Female
Strengths: Climbing, Agile, Quick, Camouflage, Fast, Quiet
Weaknesses: Hand to Hand Combat, Strength, Compassionate, Negotiative
Weapons: Throwing knives, Machete
Reaped or Volunteered:Reaped Alliance: Careers possibly, solo, or with any tributes from District 4 or 7
Token: Small pin/broach/badge of a red chilli :P
Personality: Brave, cunning, loyal, determined, deceptive, funny, joker, prankster, trickster
Apperance: Dark thick wavy hair, red streaks
Bloodbath Strategy: Grab nearby pack and run, if solo, or if with careers do what there doing but try to kill a lot less than allies, or if with district 4 or 7 do whatever there doing
Games Strategy: Try not to kill too many people personally, set traps etc. around the arena, dont want to draw blood personally, keep a low & discreet profile, try and survive, dont get led into traps
Jupiter

Name: Jupiter Storm
Age: 15
District: 2
Gender: Male
Appearance: Pale-ish skin, lightly freckled, bright red hair, grinning, small, short, slim
Personality: Careless, shrugs alot, goes along with whatever, optimistic, not a loud-mouth, doesnth think like the whole world needs to hear his opinion, brave, loyal, determined, quiet
Weapon: Staff, Spear, Sword
Skill/Advantage: Career, training since he could walk (nearly), perfect aim (nearly, almost all the time)
Weakness: Short, slightly compassionate, a bit too cafreful, bad swimmer
District Token: A small jet black polished stone/pabble thing that glows red in the dark & when you rub your fingers over it
Interview Clothes: Red & Brown & Black & Blue suit & pants and jacket and tie and shoes etc., combed and wet hair
Chariot Parade COstume: Long red cape, beige moccassins, black & red graduate university scholars cap thingy
Sandy
Graff
Sage
Basil
Cori
Ad blocker interference detected!
Wikia is a free-to-use site that makes money from advertising. We have a modified experience for viewers using ad blockers

Wikia is not accessible if you've made further modifications. Remove the custom ad blocker rule(s) and the page will load as expected.