Here Are The Tributes: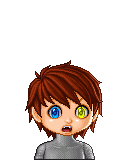 ====Read on to find out how everyone died. \/ \/ \/ \/
______________
District 1 Male: Dusk Aubade***
District 1 Female: Gleam Shimmer
______________
District 2 Male: Devz Jayfon
District 2 Female: Natalie Sulkin***
______________
District 3 Male: Glen Parasit
District 3 Female: Amy Sundle
______________
District 4 Male: Circive Willowstock
District 4 Female: Delilah O'Brian
______________
District 5 Male: Stone Froch
District 5 Female: Cali Ston
______________
District 6 Male: Tyler Potts
District 6 Female: Elle Evergreen
______________
District 7 Male: Darius Shademaker
District 7 Female: Tara Ralston**
______________
District 8 Male: Juke Cutson
District 8 Female: Ivy Tano
______________
District 9 Male: Ray Forebend
District 9 Female: Bluebird Greyson
______________
District 10 Male: Roy Allove
District 10 Female: Almanelle Sheridette**
______________
District 11 Male: Riann Alyias
District 11 Female: Edelweiss Honeysuckle*
______________
District 12 Male: Pine Thorn
District 12 Female: Willow Ash*
______________
Day 4
Nothing much happened. Bluebird ambushed and killed Elle.
Day 5
Gamemakers cause meteor shower. Stone Froch is at top of mountain, and gets caught in avalanche caused by meteor. Dusk is left alone when Natalie is killed by a meteor. Enraged, he goes off to kill who had killed his fellow members of the Career Pack. Willow Ash. Tara and Almanelle encounter Juke and kill him, but not before he spears Tara in the leg.
Day 6
Claudius announces a feast. Everyone goes except Tara, due to her injury. Everyone runs out to the Cornucopia, and Dusk takes out Willow with a spear. Edelweiss cries and grabs a backpack and food, and runs back into the forest. Dusk also kills Bluebird, everyone else gets away unharmed.
Ad blocker interference detected!
Wikia is a free-to-use site that makes money from advertising. We have a modified experience for viewers using ad blockers

Wikia is not accessible if you've made further modifications. Remove the custom ad blocker rule(s) and the page will load as expected.