My First Hunger Games hope you like it :)
Max Tributes !TWO!
If a tribute dies it will say R.I.P
Name:
Age:
Gender:
District:
Appearance:luanii
Personality:
Weapon(s) of Choice(two max):
Stengths:
Weaknesses:
Bloodbath:
Alliance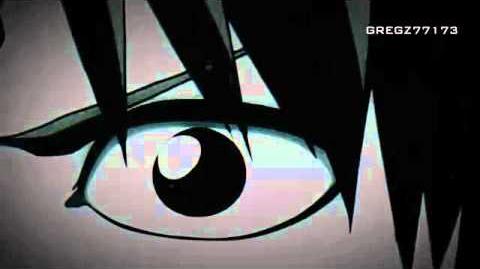 !You can have advice for your tributes!
Video----------------------------------------------->
MAY THE BEST WIN :)

District
Name
Age
Weapons
Strategy
Allies
Gender
User
1

James

Will

16
Spear, Slingshot
Fight
Careers
M
JWW
1

Molly

Wright

18
Sword, Mace
Fight
Careers
F
Gurule2012
2

Lucas

Rayden

17
Bow, Knives
Fight
Careers
M
Zokab96
2

Strawberry

Lavone

14
Bow
Fight
Careers
F
JWW
3 R.I.P

John

Shepard

15
Spear
Fight
Careers
M
Gurle2012
3 R.I.P

Almary

Winters

17
Daggers, Knives
Fight
Careers, alone
F
Zokab96
4
Luke Odair
17
Trident, Bow
Fight
Luke/Careers
M
Jack412
4 R.I.P

Layla

Mist

16
Knives, Spears

Fight

Layla/Careers
F
jack412
5 R.I.P

Racious

Bloke

18
Sythe
Run
5 Female
M
XxKaitlynxX
5 R.I.P
Dysterin Braine
15
Any
Run
5 male
F
XxKaitlynxX
6

Romie

Harries

15
Enorbia, Titus
Fight
Anyone
M

THRE-

SHTHERIPPER

6 R.I.P

Kayeigh

Reed

12
Spear, Axe
Fight
Anyone
F
Kikieverd-eenreed523
7

Kang

Kao

17
Close Ranges
Run
Anyone
M
Thresh is fresh
7

Ashley

Wolf

15
Bow, Spear
Fight
None
F
Lyn4321
8 R.I.P

Ash

Vayle

16
Kantana, Mace
Run
Anyone
M
66mc
8

May

Watson

15
Axe, Throwing Knives
Fight
Anyone
F
TG812
9

Pamline

Falcone

18
Axe, Mace
Fight
None
M
The Boy With The Pikachu Tattoo
9

Natacha

Leonary

12
Bow, Slingshot
Run
Anyone
F
Miscellaneous2
10

Dylan

Kane

17
Spear, Trident
Fight
D10 Female
M
TJ812
10

Denira

Vaches

18
Fire, Bow
Run
None
F
The Boy With The Pikachu Tattoo
11

Drake

Mordan

15
Spear, Axe
Fight
Jackie Devlin
M
Theman77
11

Jackie

Devlin

16
Bow, Knives
Fight
Drake Mordan
F
Theman77
12 R.I.P

Deano

Tyrones

18

Spear, Trident

Fight
None
M
Aaronmalik
12 R.I.P

Melanoi

Jet

16
Shurikens
Run
None
F

The Boy With

The Pikachu Tattoo
| D1 M | 10 |
| --- | --- |
| D1 F | 9 |
| D2 M | 9.5 |
| D2 F | 8 |
| D3 M | 9 |
| D3 F | 8.5 |
| D4 M | 10 |
| D4 F | 9.5 |
| D5 M | 8 |
| D5 G | 7 |
| D6 M | 7 |
| D6 F | 5 |
| D7 M | 7 |
| D7 F | 7 |
| D8 M | 9.5 |
| D8 F | 8 |
| D9 M | 9.5 |
| D9F | 6 |
| D10 M | 9 |
| D10 F | 8.5 |
| D11 M | 8 |
| D11 F | 7 |
| D12 M | 9 |
| D12 F | 7 |
Chapter 1 !THE START!
​Racious Bloke POV
Ten,nine,eight as I slowly go up the lift I see My District partner staring at me I hear the numbers in the distant. !GO! I was distracted by my partner then I hear a scream behind me I turn aroud................I fall to the ground as I fall I see my Partner run but not for long the district 10 female shots a arrow striaght between her eyes she falls. As I start to go cold I turn to see who has stabbed me I turn it's the district four male with his trident wedge between my heart then darkness.................................................. my last breath is used and Nothing................
Jackie Devlin POV
As I watch the boy from five die the district 12 girl throws a ninja star at my head I evade and grab a bow and see and I see Drake with a spear and two backpacks. Drake says Jackie have a backpack I grab it and we start fighting the boy and girl from 12. the girl throws star we dodge Drake throws his spear and pirced the boys heart he falls. I draw a arrow and shoot the district 12 girls chest she falls and dies. I tell Drake to get the hell out of hear he nodds we run, as we were running I see the lifeless body of the girl from six I ignore it and keep on running.
Dylan Kane POV
Im running through the forest panting, I take a rest and make a mental check list of what I got. Five meter rope, Knife, Bottle of water, matches, Rasion Pack and a spear I say to myself. I'm pretty lucky of what I got. After a five min rest I start looking for a shelter for the night. As I was walking I found a base of a giant mountain. I have a look around and start to climb the big moutain. About 70m up the moutain I find a cave I go inside. I light one of the matches and have a look around seems ok I say. I start getting ready to set up my shelter. while setting up my shelter I hear something outside. I poke my head out and I see.............. The Careers fighting. The district four male and female are vs the district one and two male and females. Below the District one and twos feet are the bodies of the district male and female. I can just hear what the their saying they're talking about if they can trust another and because they couldn't trust district three because they're dead. I turn my head and get back to what I was doing.
Luke Odair POV
We have been fighting for minutes and we come to agreement that will split up District One James and Molly go off, District Two Lucas and Strawberry go off and so with me and Layla head in to the dark night. 30 minutes later we come across frozen lake we wait and sus it out for a while Bam! someone died and it was close. Layla and I go and check it out from a safe distance. While waiting a knives come out of no where and try to stab us, I dodge but Layla isn't so fast and get it to the heart! Five hours later I stand their no partner no one for back up ALONE, I find out who died before Layla and who killed her. The person who died before Layla was the girl from EIGHT, the people who killed Layla and tried to kill me were the district 11 partners. As Lay their alone in the morning sun I sleep for the first time in days.......
Ad blocker interference detected!
Wikia is a free-to-use site that makes money from advertising. We have a modified experience for viewers using ad blockers

Wikia is not accessible if you've made further modifications. Remove the custom ad blocker rule(s) and the page will load as expected.