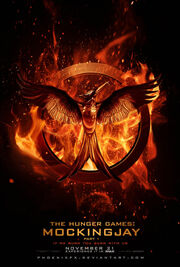 Lionsgate Entertainment has recently announced that multi-platinum Grammy award winning music artist
Lorde]
will curate the soundtrack album for the third installment of the The Hunger Games franchise,
The Hunger Games: Mockingjay - Part 1
. In addition to hand-picking the artists set to appear on the soundtrack, Lorde will provide the first single for the highly anticipated film and album. The soundtrack is set to be available on Republic Records this fall.
Lorde's quadruple platinum selling single 'Royals' helped earn two Billboard Music Awards for 'Best New Artist' and 'Best Rock Song,' and two Grammy Awards for 'Song of the Year' and 'Best Pop Solo Performance.'
The Hunger Games: Mockingjay – Part 1 stars Academy Award winner Jennifer Lawrence, Josh Hutcherson, Liam Hemsworth and Woody Harrelson and is directed by Francis Lawrence. Mockingjay - Part 1 will be released in theaters worldwide on November 21, 2014.
"Curating the soundtrack for such a hotly-anticipated film was a challenge, but I jumped at the chance," said Lorde. "The cast and story are an inspiration for all musicians participating and, as someone with cinematic leanings, being privy to a different creative process has been a unique experience. I think the soundtrack is definitely going to surprise people."
Ad blocker interference detected!
Wikia is a free-to-use site that makes money from advertising. We have a modified experience for viewers using ad blockers

Wikia is not accessible if you've made further modifications. Remove the custom ad blocker rule(s) and the page will load as expected.