Introduction 
Here we go *Le Capitol accent* 
Welcome, welcome 
Well hello there, Minions c: 
This is Jack and Miscy's joint account, and this is our first blog. So, shall we begin? 
This is the 98th Annual Hunger Games. 
This is Miscy here, just introducing you. 
It'll be your average games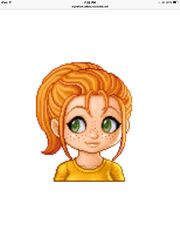 Or will it 
>:D 
Okay, so you can reserve tributes, and the reservations will last for 3 days.
I don't really know what to write, so... Happy Hunger Games c: May the odds be ever in your favour. :3 
~Your gamemakers, Jack and Miscy c: 
Tribute Template 
Because we are nice we will check your profiles. c: 
Name:
District (1-12):
Gender:
Age:
Personality:
Backstory: (Please make it as detailed as possible)
Appearance:
Weapon of Choice:
Other Weapons: 
Strengths:
Weaknesses:
Interview Angle:
Token:
Alliance: 
Tributes 
| District  | Name  | Weapon of Choice |
| --- | --- | --- |
| District 1 Male | Vinny Bryce | Knife |
| District 1 Female  | | |
| District 2 Male  | | |
| District 2 Female  | | |
| District 3 Male  | | |
| District 3 Female  | | |
| District 4 Male  | | |
| District 4 Female  | Reserved for | Erlend c: |
| District 5 Male  | | |
| District 5 Female  | Reserved for | Erlend c: |
| District 6 Male  | | |
| District 6 Female  | | |
| District 7 Male  | | |
| District 7 Female  | Reserved for | Erlend c: |
| District 8 Male  | | |
| District 8 Female  | | |
| District 9 Male  | | |
| District 9 Female  | | |
| District 10 Male  | | |
| District 10 Female  | | |
| District 11 Male  | | |
| District 11 Female  | | |
| District 12 Male  | | |
| District 12 Female  | Kitty Messina | Hunga Munga |