This is like Happy Tree Friends there will be 4 females and 8 males why more males you may ask because also it has to do with the hunger games it will be around the Districts and Captiol
Female's are harder to make they need make up, etc.
Make good names not thg one's instead of clove go with Peppermint <.< idk arent they both like spices or is peppermint differn- Anyways!
To make a a person please no lunaii or it doesnt count.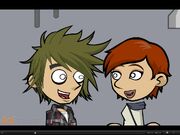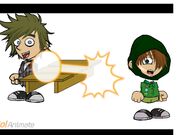 Happy Hunger Game Friends (Season 1 cast)
Name
Gender
Death Number
Kills
Arkward
Male
0
0
Wuddle
Male
0
0
Perwinkle
Female
0
0
Sprinkle
Female
0
0
Muffin
Male
0
0
Silly
Male
0
0
Peppy
Male
0
0
Gumdrop
Male
0
0
Planty
Male
0
0
Poemba
Male
0
0
Peppermint
Female
0
0
Tickles
Female
0
0
No Happy Tree Friend Names please
First Episode will air soon
Episode 1 = Pliot
Starring
Tickles
Sprinkle
Silly
Peppermint
Poemba
Muffin
Planty
Wuddle
Perwinkle
Sprinkle
Arkward
Gumdrop
Featuring N/A Appernces N/A
Summary: Meet The Cast of Happy Hunger Game Friends, no one will die...right. o.O
Episode 2 = The Girls Club
Starring
Sprinkles
Peppermint
Featuring
Gumdrop
Perwinkle
Tickles
Summary = The Girls of Happy Hunger Games try to creat a club but can Gumdrop stop them