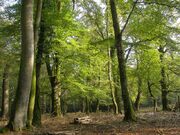 Comment with Name, (3 or more) things good and bad about your tribute, age, and district! and token if you have one.
'District One Girl: Madrigalmagic/'Saphire Hyland
District One Boy: KEAP/Sterking Silver
District Two Girl: Thejman63/Mitzie Deren
District Two Boy: Thejman63/Kiriato Kauso
District Three Girl: Scarlet Ruby/Scarlet Ruby Kane
District Three Boy: Scarlet Ruby/Cane Rintu
District Four Girl: Ravenclaw Eagles14/Peyton Rivera
District Four Boy:Ravenclaw Eagles14/Donnie Daytona
'District Five Girl:' Ilivgale/Rose Jones
District Five Boy: Iluvgale/Sparks Jones
'District Six Girl:' Falconshockey6/Alex Lucic
District Six Boy: KEAP/Karr Wind
District Seven Girl: Madrigalmagic/Lila woods
District Seven Boy: QuinnQuinn/Ethan Mason
District Eight Girl: Haalye/Alisa Elliot
District Eight Boy: I am really aesome/Ali Hayes
District Nine Girl: Kwankwan44/Demi Watashi
District Nine Boy: Kwankwan44/Timmy Rika
District Ten Girl: QuinnQuinn/Lavender Pooti
District Ten Boy: Wildcats11630/Carson Brando
District Eleven Girl: Hungerisnottwilight/Christine
District Eleven Boy: Justafox/Harry Ster
'District Twelve Girl: Primrose33/Summer Hills
District Twelve Boy: Primrose33/Jacob Hills
Ad blocker interference detected!
Wikia is a free-to-use site that makes money from advertising. We have a modified experience for viewers using ad blockers

Wikia is not accessible if you've made further modifications. Remove the custom ad blocker rule(s) and the page will load as expected.