Summary
This is a place to go and read about all the lost users and what they have contributed to the wiki. This wiki would not be the same without these great people, but sadly they have left us. Please everyone, contribute to this page. Post all of your friends that have left. We can show future users just how great they were!
Lost Users:'(
Mikhail101: 7/28/11-8/31/11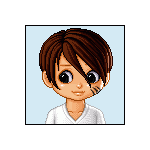 Mikhail101 was a great person and contributer to the wiki. He had one fan-made games in which Becca Behead won. He was a friend and a good actor as he was in Project-X. He joined this wiki on July 28th, 2011 and left August 31st, 2011. He will be missed by many. Good luck Mikhail101!