So The Hunger Games Catching fire has been released and yet, it most countries it has to be premiered. I wanna ask you, will you be seeing the midnight special on it or have you been already?
But here are the questions I wanna ask you, they are about your thoughts about the upcoming movie!
Who is your fave character and why?
Do you think that the characters will be evolving?
Besides your fave character, who do you like the most?
When do you think the author will release more books?
If you had to cast the first movie already who would you cast as the main three?
---
But as the series gets revealed, more news and information will be disclosed for those fans who are new to the series, who do you think is going to be at the Australian Premiere of it? Hmmmm, I wonder Liam Hemsworth due to he is Australian or do you think he will not be attending.
These five things that have been on my mind about the series:
Katniss and Peeta having to do the Hunger Games twice/three times
The actual Hunger Games themselves
The weapons in the series
The traning and what not?
Opening scenes in the series
---
So what do you think? Do you like my blog?

♥My District♥

•

♥My Diary♥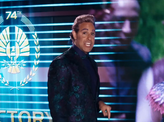 Ad blocker interference detected!
Wikia is a free-to-use site that makes money from advertising. We have a modified experience for viewers using ad blockers

Wikia is not accessible if you've made further modifications. Remove the custom ad blocker rule(s) and the page will load as expected.