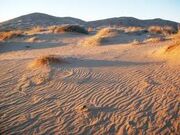 The 68th Hunger Games was  won by district 4 victor, Britt Lee. She won by taming a group of python muttations. The arena was set out in the desert with a bright pink, metalic cornucopia. The last one killed was a district 11 girl, Eta Folker, who was eaten alive by the mutts.  With Eta and her extensive knowledge of survival and Britt with her famous button trail she used to signal Polverick, the two were the most sponsored in the entire games and shared an extreme rivalry in the arena.    
TRIBUTES                                                                     
TRIBUTES
TRIBUTE
DISTRICT
DAZZLE
1
POLVERICK
1
TRIBUTE GIRL
2
TRIBUTE BOY
2
SYMPH
3
FLOSS
3
BRITT
4
BISE
4
SLYITHA
5
BAROL
5
TRIBUTE GIRL
6
TRIBUTE BOY
6
TRIBUTE GIRL
7
TRIBUTE BOY
7
PENNI
8
NOLE
8
DELPHI
9
TITRUS
9
BELITA
10
ROGGS
10 
ETA
11
BYNE
11
TRIBUTE GIRL
12
TRIBUTE BOY
12
DEATHS
Over half the tributes in the arena died on the first day at the blood bath. Including was Bise, Dazzle and both tributes from 2:all of which were careers. Britt never ran to the cornucopia on the first day, as she feared of her death. 
On day 2, Polverick and Britt were the only two careers left. They hunted together and took down Symph and Slythia. Barol, 12 and the girl from 6 also died on this day. The mutts were released on this day, Britt learned to tame them.
Day 3 came and Byne and Delphi were killed. Titrus took a swing at Britt as she ran to find food, but Polverick snapped Titrus' neck.
This left Polverick, Eta and Britt on day 4. Eta shot Polverick in the chest with an arrow, leaving him to bleed to death. This caused fierce rivalry between Eta and Britt as Polverick was Britt's only friend in the games. Eta was pushed into a deep, hand dug pit by Britt and fed to the mutts.
Britt was crowned victor.
Ad blocker interference detected!
Wikia is a free-to-use site that makes money from advertising. We have a modified experience for viewers using ad blockers

Wikia is not accessible if you've made further modifications. Remove the custom ad blocker rule(s) and the page will load as expected.