Coming soon to Best Buy locations, fans of the The Hunger Games will be able to immerse themselves into Panem via an Oculus-powered Gear VR headset. This virtual reality experience will go live on October 9th.
Lionsgate and Samsung Electronics will also be hosting a The Hunger Games Tribute Awards, which will allow fans to vote on which movie, character, ship, etc. was there favorite. This will be streamed from the Samsun Studio in Los Angeles on October 31st.
But if you're impatient for any of these fan experiences, fear not! For on October 2nd, a never-before-seen final trailer will be released exclusively for the promotion of the Galaxy Tab S2. [1]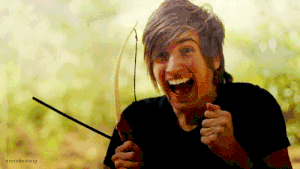 Which of these events are you most excited for? The virtual reality experience, Tribute Awards, or super secret trailer? Let us know in the comments below!
References
---
---
Ad blocker interference detected!
Wikia is a free-to-use site that makes money from advertising. We have a modified experience for viewers using ad blockers

Wikia is not accessible if you've made further modifications. Remove the custom ad blocker rule(s) and the page will load as expected.