Comments

269
The Rebellion Games Book 1: Rise Of The Districts
Ad blocker interference detected!
Wikia is a free-to-use site that makes money from advertising. We have a modified experience for viewers using ad blockers

Wikia is not accessible if you've made further modifications. Remove the custom ad blocker rule(s) and the page will load as expected.
Hey Guys! You may or not know me but I'd just like to let you guys know that I'm starting my first hunger games on this wiki! Yup, and I plan on making this very detailed with little errors. But I will only be doing the games for now so let your tears out :'(
Now to inform you guys, I am in school and my parents are divorced so I'm switched back and forth to their houses like a dog so I might not update everyday but I will be listening to the well planned advice you give your tributes as this goes on. So let's get on with the games shall we?
Introduction
In a stunning turn of events today, President Jordon Marane announced that the glorious nation of Panem will be adding the 21st district to the country. President Morane made the wonderful announcement this afternoon atop his balcony right after it was announced that the 11th Rebellion was put to rest:
It gives me great pleasure to announce today the creation of District 21. The addition of a new District is a sign of the strength and power of your Capitol and a promise of continued prosperity. I stand here today with the Mayors of Districts 1 through 20, leaders who have kept our glorious nation supplied with everything from plates to paper, crayfish to coal. For 298 years we have stood strong, a dozen Districts working in harmony, led by a shining Capitol.
However, the scars of our past still linger. We must never forget the Dark Days and the many Rebellions that still wage on, but yet, we must not inhibit progress out of fear. For these reasons, our new District will be known as 21, a symbol of progress that still acknowledges the horrors of our past. District 21, the district in charge of... Incense!
Districts:
"District 1 makes the luxury goods that decorate and beautify our great Capitol. Its excellent taste and craftsmanship keep Capitol residents bewigged and bedazzled year-round."
"Our nation would be nothing without District 2's superb stonework. It builds and fortifies our cities and its citizens are known individually for their strength."
"Panem is one of the most advanced nations in mankind's history, thanks to the efforts of District 3. Its computers keep us all connected and its electronic gadgets keep us all entertained."
"Do you like seafood? Shrimp and crabmeat? Often overlooked, District 4 plays an essential role, bringing us the bounty of the sea. These citizens are adept with nets and tridents, and can swim like fish themselves."
"Electric, solar, and nuclear - District 5 harnesses the energy of the earth and the sky in order to power our great nation."
"Our hovercraft, our high-speed trains, and our cargo trains come to us from District 6. Ironically, the citizens here have little love for travel."
"This beautiful district is lush with trees, from which these citizens supply our lumber and paper. The people of District 7 are hardworking and down-to-earth."
"From the simple, lovely fabrics of the districts to the brocades favoured in the Capitol, District 8 makes it all."
"District 9 is Panem's bread bowl, giving us the fertile harvest we need to keep rising as a nation. Its amber waves of grain are an inspiration to us all."
"The gentle lowing of cattle is the first thing a visitor to District 10 hears. This region raises strong, healthy livestock, which becomes the meat that helps us raise strong, healthy children of Panem."
"Known for its bountiful orchards, District 11's workers spend their days among rustling fruit trees and sizeable farms."
"One of the outer districts, this is nonetheless a crucial one. These brave and hardy workers descend deep into the earth each day to mine the coal that keeps our nation running."
"The result was Panem, a shining capitol ringed by thirteen districts, which brought peace and prosperity to its citizens. Then came the Dark Days, the uprising of the districts against the Capitol. Twelve were defeated, the thirteenth obliterated. District 13 was in charge of Nuclear weapons and supplies the nation with its armory."
"Healthy and wealthy, District 14 supplies us with medicinal treatment and have vowed to never let our hearts fail."
" Due to the lack of production of coal from District 12, District 15 powers our nation's cars and trains with oil they give us from their dark ominous caverns."
"A utopia full of metal skyscrapers is what District 16 is usually described as. The citizens give us all the steel, iron, and lead we need. The volunteered tributes of this district also have a strong relationship with District 1 and 2 and also have the tendency to band together in the games."
"Radiation is spreading everywhere, the seas are rising rapidly, and smog is polluting the air. The solution: District 17."
"District 18's aquatic workers cleanse us and quenches our thirsts with the water industry that is stationed there. Let's just hope that the long days at sea doesn't get the best of them."
"Beer to wine and a martini to champagne. Just forget about it! This is District 19!"
"An industry that no one wants to take care of. No one besides the brave gravediggers of District 20 who spend hard nights covered with the scent of death."
"Would you care for an incense candle? Or maybe perfume? What about some ordinary soap? No, well without District 21 these wouldn't exist in our present era"
Rules
You may enter up to 6 tributes. However, if your tribute doesn't make the requirements to the template or it isn't reasonable, I may not except so I am truly sorry if I don't except it. I really am.
Here is the tribute template for which you may use to submit your awesome tributes:
Name:
Age:
Gender:
District:
Personality:
Backstory:
Height:
Appearance (Lunaii):
Weapon(s):
Strengths:
Weaknesses:
Bloodbath strategy:
Alliance (You may add later):
Do not get mad at me when/if your tribute dies. I'm very sorry but this is the hunger games, it can't be a happy ending for everybody.
Anyone who has submitted a tribute has $500 to spend for that tribute. Anyone who has submitted more than one tribute has $500 for each of them.
Mentoring your tributes who are already in the arena have a better chance of surviving.
Please enjoy the story. It won't be as good if there isn't anyone like it so please like it.
Tributes
| District | Gender | Age | Name | Height | Weapon | User |
| --- | --- | --- | --- | --- | --- | --- |
| Capitol | Female | 15 | Arlena Miles | 5'6 | Sword | Cloveismywife |
| Capitol | Male | 18 | Draco Wells | 5'11 | Trident | HappyHannah1234 |
| District 1 | Female | 15 | Tatia Yorke | 5'4 | Throwing Knives | Cloveismywife |
| District 1 | Male | 17 | Luke Odair | 5'11 | Trident, Bow and Arrows | Jack412 |
| District 2 | Female | 16 | Amanda Hawks | 5'6 | Sword, Spear, Knives | Bluefire16 |
| District 2 | Male | 17 | Josh Eagleye | 5'11 | Sword, Spear | Bluefire16 |
| District 3 | Female | 17 | Cheyenne Winston | 5'6 | Crossbow, Throwing Knives | Aquastar4infinity |
| District 3 | Male | 15 | Dominic Parker | 5'9 | Land Mines, Sword | Gurule2012 |
| District 4 | Female | 16 | Zia Lakes | 5'2 | Trident, Axe | Jsm13athome |
| District 4 | Male | 15 | Pablo Redsands | 5'6 | Throwing knives | Jsm13athome |
| District 5 | Female | 13 | Skye Silverguard | 5'3 | Bow and Arrows | Annamisasa |
| District 5 | Male | 15 | Clint Garza | 5'7 | Spear | Jsm13athome |
| District 6 | Female | 17 | Mia Lamar | 5'10 | Axe | Jsm13athome |
| District 6 | Male | 18 | Magnas Velocity | 6'0 | Mace | LightStone123 |
| District 7 | Female | 13 | Taylor Miller | 5'6 | Machette | Dedejacob |
| District 7 | Male | 17 | Jarren Moss | 6'3 | Axe | LightStone123 |
| District 8 | Female | 15 | Casidy Harris | 5'9 | Knives, Baton | Dedejacob |
| District 8 | Male | 18 | Eli Dawn | 6'9 | Bowie knife, slingshot, crossbow | Theman77 |
| District 9 | Female | 17 | Lia Mainwaring | 5'8 | Bow and Arrows | Annamisasa |
| District 9 | Male | 17 | John Madrick | 5'4 | Machete, Baton | Theman77 |
| District 10 | Female | 18 | Holly Rhodes | 5'10 | Spear, Throwing Knives | Attackcobra |
| District 10 | Male | 18 | Hawk Loomis | 5'11 | Crossbow, sword | Attackcobra |
| District 11 | Female | 17 | Tiffany Mclaughin | 6'1 | Dagger, Blowgun, Throwing Knives | Eleni12 |
| District 11 | Male | 15 | Drake Mordan | 6'2 | Sword, Spear, Axe | Theman77 |
| District 12 | Female | 15 | Natasha Grey | 5'4 | Throwing Knives | Annamisasa |
| District 12 | Male | 13 | Michael May | 5'1 | Sword, Hand to Hand Combat | Gurule2012 |
| District 13 | Female | 16 | Addriana Marsk | 5'7 | Blowgun, Whip | Annamisasa |
| District 13 | Male | 18 | Jonathan Magas | 6'1 | Spear, Axe, Musket | Theman77 |
| District 14 | Female | 14 | Hellie Mito | 4'8 | Knife, Awl | Hungergamelover2121 |
| District 14 | Male | 17 | Alan DeGenari | 5'7 | Knife, Spear | Theman77 |
| District 15 | Female | 16 | Azmelia Freman | 5'6 | Axe | HappyHannah1234 |
| District 15 | Male | 12 | Thunder Hawk | 4'9 | Axe, Throwing Axe | Wiki Contributor A |
| District 16 | Female | 15 | Maria Geluma | 5'6 | Spear | Jsm13athome |
| District 16 | Male | 18 | Shark Storms | 6'0 | Sword, Spear, Hand to hand combat | Bluefire16 |
| District 17 | Female | 17 | Sydney Thesisen | 5'7 | Bow and Arrows | Dedejacob |
| District 17 | Male | 17 | Tobi Zazaki | 6'3 | Sickle | Wiki Contributor A |
| District 18 | Female | 16 | Aqua Duct | 5'9 | Machette | Dedejacob |
| District 18 | Male | 15 | Jag Aqua | 5'6 | Axe, Spear | Theman77 |
| District 19 | Female | 16 | Misty Bull | 5'8 | Bow and Arrows, Knives, Axes | VinicusDeAssis1999 |
| District 19 | Male | 15 | Kai Zale Momochi | 5'4 | Spear, Bow and Arrows | Wiki Contributor A |
| District 20 | Female | 13 | Lucy Gregorio | 4'8 | Blowgun | Jsm13athome |
| District 20 | Male | 15 | Jake Lance | 5'6 | Bow and Arrows, Hand to hand combat | Bluefire16 |
| District 21 | Female | 18 | Sensory Clove | 6'2 | Whip | IHGWIKI |
| District 21 | Male | 16 | Carver Northwind | 5'8 | Throwing Stars, Axe, Spear | TheDeadlyOne |
Note* District 16 is also a career District.
Items
Ammuniton (For Muskets) (20): $200
Awl: $100
Axe: $150
Baton: $75
Battleaxe $275
Blanket: $50
Blowgun: $100
Bow: $150
Bread: $50
Bowie Knife: $150
Bricks (12): $75
Burn Cream: $125
Canteen: $100
Camouflage Paints: $100
Crossbow: $125
Dagger: $100
Darts (12): $25
Dried Meat: $75
Dried Fruit: $50
Electrocution Trap: $250
Fruit Basket (enough fruit for 4 days): $250
Greatsword $250
Groosling (Large Turkey): $100
Ice Pick: $150
Instant Relief (heals any wound immediately): $400
Knife: $75
Mace (Flanged): $150
*Single Balled Mace: $175
*Double Balled Mace: $200
*Triple Balled Mace: $225
*Quad Balled Mace: $250
Land Mine: $225
Machette: $150
Matches: $75
Mini Desaltination Plant (Sucks in large quantaties of salt water and releases fresh H2O): $200
Morning Star: $150
Musket: $125
Neosporin (to prevent infection in open wounds): $150
Net: $125
Net Trap: $125
Night-Vision Glasses (allows your tribute to move at night): $150
Paddles: $50
Painkiller: $75
Parka (large coat for extreme warmth): $150
Poison: $75
Portable Fan (cools tribute down): $150
Quiver of Arrows (12): $25
Raft: $250
Repeating Crossbow: $200
Rocks (10) [usually for slingshot]: $25
Rope: $25
Sickle: $150
Signal Flare: $100
Sleeping Bag: $75
Slingshot: $125
Snowshoes: $100
Soup: $75
Spear: $125
Spike Trap: $200
Spile: $75
Sword: $125
Throwing Axes (3): $200
Throwing Knives (3): $200
Throwing Stars (3): $200
Trident: $275
Warhammer $275
Water: $100
Whip: $75
Wire: $75
Wooden Club: $125
Arena
The arena is an air field. The pedestal where the Tributes come up are large towers. They look down below and the connucopia is on another tower in the middle about 20 yards below (20 meters), but how can they get there without falling to their deaths? We'll just have to see to find out.
If the tributes manage to safely escape the crucial bloodbath they will be forced to make camp in the dark forest which holds many hiding spots but it is inhabited by mutts of all kind.
Heading all the way north will clear a path to a large mountain filled with caves. The tributes, however, need extra warmth there.
Going down south will bring you to a small archipelago. There is one main island in the distance and many others outlying it. The new inhabitants don't have much cover and need to avoid getting eaten by mutts lurking deep in the water. Though, many of the islands provide food and tributes wont have to worry about the cold weather.
Tribute Gallery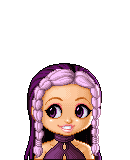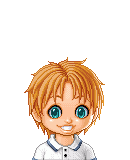 The Capitol Tributes, Arlena Miles and Draco Wells!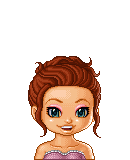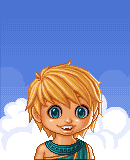 The District 1 Tributes, Tatia Yorke and Luke Odair!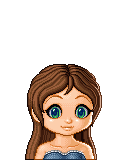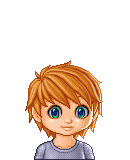 The District 2 Tributes, Amanda Hawks and Josh Eagleye!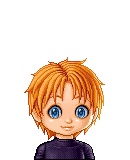 The District 3 Tributes, Cheyenne Winston and Dominic Parker!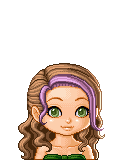 The District 4 Tributes, Zia Lakes and Pablo Redsands!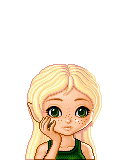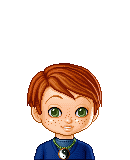 The District 5 Tributes, Skye Silverguard and Clint Garza!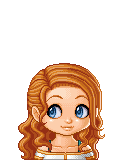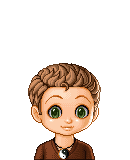 The District 6 Tributes, Mia Lamar and Magnas Velocity!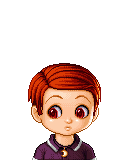 The District 7 Tributes, Taylor Miller and Jaren Moss!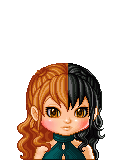 The District 8 Tributes, Casidy Harris and Eli Dawn!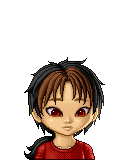 The District 9 Tributes, Lia Mainwaring and John Madrick!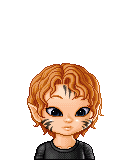 The District 10 Tributes, Holly Rhodes and Hawk Loomis!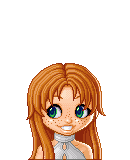 The District 11 Tributes, Tiffany Mclaughin and Drake Mordan!
The District 12 Tributes, Natasha Grey and Michael May!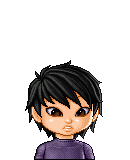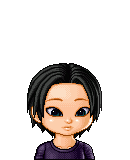 The District 13 Tributes, Addriana Marsk and Jonathan Magas!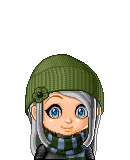 The District 14 Tributes, Hellie Mito and Alan DeGenari!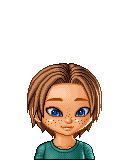 The District 15 Tributes, Azmelia Freman and Thunder Hawk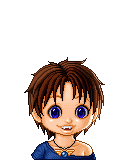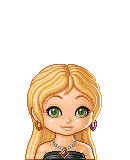 The District 16 Tributes, Maria Geluma and Shark Storms!
The District 17 Tributes, Sydney Thesisen and Tobi Zazaki!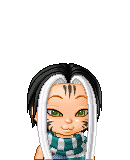 The District 18 Tributes, Aqua Duct and Jag Aqua!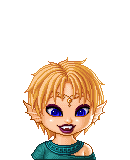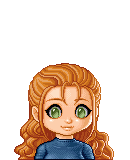 The District 19 Tributes, Misty Bull and Kai Zale Momochi!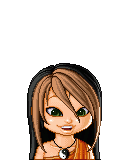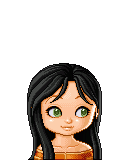 The District 20 Tributes, Lucy Gregorio and Jake Lance!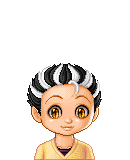 The Tributes of District 21, Sensory Clove and Carver Northwind!
Panem Press News
>298 ADD (After The Dark Days)
*President Morane visits District 21 and declares his first born son, Colgatos Morane, to rule over the District as mayor. September 29, 298 ADD
*Over the past 298 years Panem's population has hit 116,044,221 with District 6 as the most populous province with over 34 million citizens inhabiting the area. September 30, 298 ADD
*A man, now said to be James Klanegan, has been fined for disgust after showing fellow peacekeepers how he castrates bulls (by chewing them). October 1, 298 ADD
*The 7th rebellion has been made into a film with Jane Kate Annette as the main protagonist, Demi Louvsarte. The title, now released is called The Wild: Yet Another War Put To Rest. October 2, 298 ADD
*District 16 has experienced a severe earthquake near the northern area. A fire was few of the results that sparked during the event. There have been only 63 casualties. October 3, 298 ADD
*Rumors of a 12th Rebellion has sparked and has begun to startle the country. First known to be heard during a concert by Myzanther Blea in District 17, the concert was a result of a gun fight with 323 fans killed. October 4, 298 ADD
*The movie The Wild: Yet Another War Put To Rest successfully beat the previous world record holder, Crying Near The Blue With You, hitting $4,544,637,099 in the Box office in less than 3 days. October 5, 298 ADD *This is just in: The large Eastern waters have been renamed the Calypsian Ocean while the Western waters hold the name Xarcaztyz (Zar-Kass-Teez) Ocean. Nothing else has been released about these oceans besides many unusual sightings about mysterious mountain formations that rise as high as the heavens. Researchers are investigating these abnormal sightings and a recent study on the mountains height range from 3,500 feet to 5,000+ feet. October 6, 298 ADD
*Three year old, Maven Visconti, was recently captured at midnight in the Capitol town square. Maven is a tan skinned young girl with hazel eyes and is 3'4. She was last seen with a 37 year old male who is thought to be Eisenhewer Daladorthree. A $67,000 reward is being held for anyone who has information on this young child. If so please dial 981. Thank you for your help. October 7, 298 ADD
*Last week scientist, Francean Algorith, discovered three new elements that were placed onto the periodic table today. Agnite, Mizline, and Shukonine are the official names of these liquid, solid, and gass elements. October 8, 298 ADD
*The famous fast food restauraunt, Bill's Big Meaty Meat, has been sued for producing hamburgers made from fertilizer and many waste products. October 9, 298 ADD
*Protests have started in the Capitol square regarding the president's decision to 'pass a law for the District's rights and freedom. While many signs of joy and relief have been spread through the many Districts, numerous executions have taken place near President Morane's Mansion. October 10, 298 ADD
*The protest conditions are worse and many researchers predict a 12th rebellion will be enforced in two years max. The Capitol citizens say they will not stop until the President resigns or destroys the new law. October 11, 298 ADD
*Other signs of rebellion are pointed towards animals. The government uses the animals to be tested for costumes and other decor for the tribute parade. October 12, 298 ADD
*Vice President, Nick Chakovsky, was found murdered, hanging upside down, along with his wife. The four children's status is unknown and the officials blame protesters for the deaths. October 13, 298 ADD
*A wonderful wedding, celebrating the marriage of Anna Mina Dean, lasted 9 hours in District 16. The beloved daughter of mayor Sorra Dean has donated at least 15,500,000 to charity. October 14, 298 ADD
*This year's Hunger Games is being held tomorrow with the interviews being viewed tonight. Don't forget to sponsor your favorite tribute and to order a free raffle ticket at the new stadium, designed by several of the world's best constructors, made for HD viewing of the annual event. October 15, 298 ADD
*THE GAMES HAVE BEGUN!!! Tonight we saw eleven deaths today (7 males and 4 females). Critics are saying, " Stupendous" "The Best Hunger Games Yet" "This should be made into a movie!" October 16, 298 ADD
Technical difficulties have been resolved. Network now on. The 298th hunger games will continue under the Laws of Panem. December 31, 298 ADD
Alliances
Careers: Draco (C), Tatia (1), Luke (1), Amanda (2), Josh (2), Domonic (3), Zia (4), Pablo (4), Azmelia (15), Maria (16), Shark (16), and Sensory (21).
Alliance 1: Clint (5), Mia (6), Sydney (17), and Aqua (18).
Alliance 2: Thunder (15), Tobi (17), and Kai (19).
Alliance 3: Eli (8), John (9), Drake (11) Jonathan (13), Alan (14), and Jag (18).
Alliance 4: Natasha (12) and Michael (12).
Alliance 5: Holly (10) and Hawk (10).
Alliance 6: Arlena (C), Lia (9), Misty (19), and Carver (21).
Alliance 7: Tiffany (11) and Hellie (14)
Alliance 8: Cheyenne (3) and Taylor (7)
Loner: Skye (5), Magnas (5), Jaren (7), Casidy (8), Adrianna (13), Lucy (20), and Jake (20)
Sponsor Money
User
Tribute 1
Tribute 2
Tribute 3
Tribute 4
Tribute 5
Tribute 6
Cloveismywife

Arlena Miles

$500

Tatia Yorke

$500

HappyHannah1234

Draco Wells

$500

Azmelia Freman

$550

Jack412

Luke Odair

$550

Bluefire16

Amanda Hawks

$550

Josh Eagleye

$600

Shark Storms

$500

Jake Lance

$275

Aquastar4infinity

Cheyenne Winston

$500

Gurule2012

Dominic Parker

$550

Michael May

$500

Jsm13athome (pop~tart)

Zia Lakes

$500

Pablo Redsands

$500

Clint Garza

$500

Mia Lamar $500
Maria Geluma $500

Lucy Gregorio

$500

Annamisasa

Skye Silverguard

$275

Lia Mainwaring

$225

Natasha Grey

$500

Adrianna Marsk

$500

LightStone123

Magnas Velocity

$500

Jarren Moss

$500

Dedejacob

Taylor Miller

$500

Casidy Harris

$500

Sydney Thesisen

$500

Aqua Duct

$500

Theman77

Eli Dawn

$0

John Madrick

$0

Drake Mordan

$500

Jonhathan Magas

$0

Alan DeGenari

$0

Jag Aqua

$500

Attackcobra

Holly Rhodes

$500

Hawk Loomis

$500

Eleni12

Tiffany Mclaughin

$500

HungerGamelover2121

Hellie Mito

$500

Wiki Contributor A

Thunder Hawk

$500

Tobi Zazaki

$500

Kai Zale Momochi

$500

VinicusDeAssis1999
Misty Bull
IHGWIKI

Sensory Clove

$500
TheDeadlyOne/ Carver Northwind/ $150
Sponsor Gifts
Training Scores
| Tribute | Training Score |
| --- | --- |
| Arlena Miles | 7 |
| Draco Wells | 10 |
| Tatia Yorke | 7 |
| Luke Odair | 11 |
| Amanda Hawks | 10 |
| Josh Eagleye | 11 |
| Cheyenne Winston | 9 |
| Dominic Parker | 10 |
| Zia Lakes | 9 |
| Pablo Redsands | 9 |
| Skye Silverguard | 5 |
| Clint Garza | 8 |
| Mia Lamar | 8 |
| Magnas Velocity | 8 |
| Taylor Miller | 7 |
| Jarren Moss | 8 |
| Casidy Harris | 7 |
| Eli Dawn | 10 |
| Lia Mainwaring | 8 |
| John Madrick | 9 |
| Holly Rhodes | 9 |
| Hawk Loomis | 10 |
| Tiffany Mclaughin | 8 |
| Drake Mordan | 9 |
| Natasha Grey | 6 |
| Michael May | 8 |
| Addriana Marsk | 8 |
| Jonathan Magas | 10 |
| Hellie Mito | 6 |
| Alan DeGanari | 10 |
| Azemelia Freman | 9 |
| Thunder Hawk | 8 |
| Maria Geluma | 8 |
| Shark Storms | 11 |
| Sydney Thesisen | 8 |
| Tobi Zazaki | 9 |
| Aqua Duct | 8 |
| Jag Aqua | 9 |
| Misty Bull | 9 |
| Kai Zale Momochi | 8 |
| Lucy Gregorio | 5 |
| Jake Lance | 8 |
| Sensory Clove | 9 |
| Carver Northwind | 10 |
Note* Tribute scores under 8 are marked for intelligence or healing, which couldn't be tested in training. So in the end, we are all winners.
The 298th Annual Hunger Games
Day 1: The 298th massacre
Lucy Gregorio (20)
As I say farewell to my stylist and my "beloved" mentor, which may be the last time, I step into my launch tube and wait silently for the glass to shut behind. My stylist was a like a mother I never had and my mentor were just like my brothers.
After a couple of seconds the wall behind me shuts suddenly with my jacket caught in it's strong grasp.
"Ahhh crap!"
60...59...58...57...
Casidy Harris (8)
Instead of going a few inches like expected, my launch pad shoots up in the air. This speed is no match against the machines in district 3, both in speed and in size. It was scary, yet magnificant.
By the time impatience kicks in I'm seeing clouds above. As they keep coming closer and closer my mind realizes this trick, this sick messed up trick, it's a tower.
23...22...21...20...
Adrianna Marsk (13)
I look around, frightened, as I scan the long ways down from my tower. I first take a short glimpse at the pearl, white, clouds then I make my way to my opponents, all dressed in the same attire. I finally lock my eyes with the cornucopia, with the weapons all too tempting. The many outlying pedastles make me wonder, "How on earth are we gonna get down there?"
After many tough thinking and gazing of the clouds I hear the final numbers go by, making my heart thump louder and louder by the second. This is it. This is the real deal.
When 15 seconds hits the screen we all ready ourselves in hopes for victory and another day to live. As 10 seconds passes by I get a cold, new, tingly feeling deep within me. Finally 5 seconds comes on view and we take our last smell of fresh air.
4...3...2...1...GONG!
Hellie Mito (14)
Startled by a ring I trip and fall off my tower screaming words that would be beyond my vocabulary. Tears come out as I begin to hit the floor until I hear a thump. When I recover from my fall I look up at my opponents for approval . For a moment I realize, I am actually in the arena!
Before I leave, fully concentrated on my bag and the floor that turns into a hotspot whenever you step on it, I look up to see teens, just like me, attempting to reanact the scene. Everything is so elagant, except for one boy in particular, Michael (12), who's face meets the metal cornucopia.
Arlena Miles (C)
I land on a surprisingly flat surface and roll down towards the cornucopia. Deep within I find some poison next to tomatoe soup. " How convenient!" I say to myself slyly with a smile appearing on my face. I pour all the purple contents from the black capsule into the ivory bowl when a rough hand takes hold of my shoulder.
I turn around in shock to see an exhausted Carver (21) hovering above me. 'Let's go!" He cries as he forces me out of the cornucopia when I catch my eyes on Sensory (21).
"Sensory (21)!" I call out in open arms waiting for a joyfull response. My waiting is replied with an arrow wizzing past my head, almost killing me. Thankfully, my axe rips through her head, severing it in half.
Josh Eagleye (2)
After I forcefully rip my sword out from Drake's skull I glance at the corner of the cornucopia and see a trio, consisting of Tobi (17), Kai (19), and Thunder (15), preparing to stab Amanda (2). Before I see the blade enter her stomach, I send my spear through Thunder's head, coming out clean as a whistle.
Kai (19) runs off like a coward (not long before he trips into a land mine) while Amanda (2) rips Tobi's neck with her flawless nails. I untie the rest of her and we suddenly kiss in the middle of a massacre.
"I love you," we both simutaneously say before locking lips again.
Natasha Grey (12)
When I run off sprinting out of the cornucopia, the corner of my eye sees Lucy, who's stuck to her launch pad. Her jacket seems stuck to the wall or something.
I grab a nearby musket and load it with a silver bullet. Once it's all set, I use the gun to shoot Lucy out of her misery. I smile and hurry off with a smile until a knife enters my back. Tatia (1) appears above me and uses the same knife to slice my neck.
Holly Rhodes (10)
Jag (18) is following me around the cornucopia with a sickle in his hand so sharp, the light it gives off from the sun seems to cut my eyes.
When I get caught up in a crowd of people nothing no longer follows me, besides the rolling head of a once alive boy, followed by a cruel laugh from Luke (1).
Pablo Redsands (4)
BOOM, BOOM, BOOM, BOOM, BOOM, BOOM, BOOM, BOOM, BOOM, BOOM signals the alarm of the end of the bloodbath. Azmelia (15) cleanses her sword from Magnas's neck blood.
Sensory (21) was our only loss but she wasn't really a career, nor dis I think she was cut out for it. It was pretty sad though because I thought she was hot. Oh well, maybe next time the girl of my dreams won't die.
While Dominic (3) is setting up electric traps around the cornucopia, Josh (2) becomes the sudden, unelected leader. Tatia's (1) anger is noticeable even though she is trying to helplessly trying to concele it inside. I think about a 15 year-old being the leader of the group when screams of agony ring through the arena. As I near the smell of burnt flesh, a tribute (not fully charred but dead) is soon realized to be Adrianna (13).
"Poor you," Dominic (3) hisses as he resets the trap.
Cheyenne Winston (3)
Before I go to sleep I think about my mother waiting back home for me. Tears sweep down my eyes as Tiffany (11) comes in to comfort me. I whisper, "Goodnight," in a way that makes me cry more.
Alan DeGenari (14)
Eli (8), John (9), Jonathan (13), and I made an all male alliance in the forest. We've lost Drake (11) and Jag (18) but I belive we'll still go far.
Before I can unzip my bag, containing some food, the lead gamemaker comes on the red sky next to the less unfortunate.
"Welcome! I am here to inform you guys on the red sky. As you may or may not have known, there are four different distinct areas in this years vast arena. Now when every day comes to an end there will be a sky lit with differing lights. These lights change with the area the tribute dies. A mountain death represents brown, green is for the forest, the cornucopia is matched with red, and island is blue. Our dead ones are... Michael May (12), Sensory Clove (21), Drake Mordan (11), Thunder Hawk (15), Kai Zale Momochi (19), Tobi Zazaki (17), Lucy Gregorio (20), Natasha Grey (12), Jag Aqua (18) Magnas Velocity (6), and Adrianna Marsk (13). That is all Thank you!"
Day 2: Cornucopia Catastrophe
Skye Silverguard (5)
I unsteadily walk around a dark, ominous forest. The screaming of dying tributes roar throughout the arena. I make my way into black thorns full of wilted roses. The thorns become sharper and thicker, strong enough that it rips through my legs. A man, dressed in a formal suit, with no visible face, finds me imprisoned and suddenly wraps his astonishingly long arms around me!
"Ahhhhhhhhhhhhhhhhh!"
I look at the sky, realizing that it's still early, that i'm still alive, that i'm still stuck in this wretched arena. I feel my legs. Their cold but, thankfully they aren't ripped with thorns protruding out of them. It's just a dream. Just a sick, twisted dream.
After leaning against a tree, a parachute immediately flies down onto my lap. I eat half of the fruit inside while 2 other parachutes fly towards me. Reading my advice, I carefully and silently make my way down the mountain into the forest when I unexpectedly slide into loose sand. Very loose sand. It's quicksand.
"Panic. Panic! PANIC!" My brain tells me. I know it's not the best option but before I can stop myself, the most ear-piercing sound escapes from my mouth.
Thankfully, seconds later a hand grasps my leg and yanks me out of the pool of sand. Before I can say thanks, my savior plants his axe into my hand. Pain makes it's way out of my mouth and I kick his stomach in retaliation and make my way to my tree, grabbing my parachutes along the way. As I attempt to climb it, a scream followed by a cannon, sounds. Still frightened, I peer through the leaves, spotting a boy, a little older than me, comes to view. He catches my eye and I hide back in my tree.
"I won't hurt you," he finally says.
"Oh yeah, then show me I.D.," I reply.
"What?"
"You heard me you, you sack of potatoes you!"
"Thanks for the compliment. I'm just looking for an ally."
"Why? Why me?" I question.
"Look do want to live longer or not?" He asks.
"Fine! Whatever," I say, ending our conversation.
We walk through the forest when he finally tells me his name, Jake (20).
Shark Storms (16)
When I wake up, I find my daily advice outside on top of the cornucopia when I read the word LEAVE. I look around at my sleeping allies. I smile and take a bag when Josh (2) wraps his large arms around my shoulders and says," Where are you going? It's time for breakfast. Get the bread and eggs."
Crap.
Maria Geluma (16)
When awake, everyone else is all up and making breakfast while others are just sitting down talking about yesterday's kills. I decide to sit next to Draco (C) and Azmelia (15) who are just talking about their likes and dislikes.
"Hey party people. Hear the cannon this morning?" 
They look happy to see me but, a little annoyed for interrupting their conversation.
"Oh yeah, that. That stupid thing woke me up. I mean a girl needs her beauty sleep," replies Azmelia (15)
Suddenly, Amanda (2) drops her head into her purplish soup that smells of tomatoes. Josh (2) puts down his spatula and picks up Amanda (2) who's blue veins are popping out bluer than ever. She throws up on him but, he seems not to care until the cannon comes.
"What the hell happened!" Josh screams, waiting for an immediate answer.
Pablo (4) comes to try to comfort him but Josh (2) shoves him to the floor and starts to use full force on his body, using his foot. Zia (4) tries to break it up but he shoves her to the metal wall, instantly breaking her neck. 
BOOM
Everyone grabs a weapon while Shark (16) attempts to run away. Josh (2) catches up to him and slices his neck with a sickle. Dominic (3) and Luke (1) start to blame each other while Pablo (4) lays on the floor, injured. Draco (C), Azmelia (15), and I watch friend turn against friend as Tatia (1) snaps Josh's (2) neck, ending fued.
Aqua Duct (18)
BOOM BOOM
Cannons keep firing off today like no tomorrow. I wonder if the tributes currently are setting a fire, just waiting to be killed from exposure.
The sun is setting already but our alliance hasn't received much today besides starvation and short slips of advice from our mentors. Then out of nowhere, off in the distance, a smoke appears near some trees. 
When we shortly make it there we see the other island alliance running back to their base camp and Clint (5) manages to take down the District 19 girl, who didn't make it far enough from where we are now.
BOOM
We settle down here where Mia (6) finds a stash of blueberries smothered with black syrup. Yum! Though knowing that Clint (5) or Mia (6) didn't really get any food from the cornucopia, I let them have dibs with Sydney's (17) approval.
BOOM
BOOM
The two drop dead seconds after eating the delicious set of berries. Sydney (17) sniffs them and throws it at the other camp's direction.
"Monsters!"
Hawk Loomis (10)
I look up at the sky green sky, showing only Jaren (7). The red sky appears unexpectedly and shows the mighty faces of our feared ones: Amanda (2), Josh (2), Zia (4), and Shark (16). The blue sky finishes off the night with the faces of Clint (5), Mia (6), and Misty (19) appearing.
I show signs of relief, knowing that the less there are of them, the more the chance Holly (10) and I have of surviving.
Day 3: The *~HUNGER~* Games
Holly Rhodes (10)
BOOM
I wake up, frightened to see if Hawk (10) is dead. I look to my left and see him sleeping quietly. Too quietly. I rush by his side and shake his pale, cold body. I look into his big brown eyes and see that he's no more. 
The next couple of hours I curl myself up near a tree sobbing, still not accepting my one and only's fate. I look up at the sky and shout out my hatred for the Capitol. The never ending hate slips out of me until nothing else can come out of my lips. I again burst into tears crying. No can save. Nobody. Nobody besides me.
Hellie Mito (14)
I look around for Tiffany (11), who I've never seen ever since two days ago during the cornucopia bloodbath. I look around helplessly for her until I hear a BOOM.
By the way it sounded, it was clear it was that the cannon was near the mountains. Knowing this, I go towards that direction when suddenly I find Tiffany (11) dead near some rocks. I wipe a tear as it touches my lower cheek, making it's way towards my chin.
Before leaving and saying my last goodbyes, I take her extra clothing and her supplies. It's a little depressing but, I'm not willing to end up like my best friend.
Taylor Miller (7)
I hold my stomach in pain as I throw up my second batch of blood. I'm dying. From hunger. In the Hunger Games. How ironic. I chuckle a little in pain and lock eyes with the ground below. I look back at Cheyenne (3) and smile. The only way out of here is death. So I'm knocking it's door waiting for it too answer.
Me and Cheyenne (3) look at each other's eyes once more until she realizes what I'm going to do. Before she can take full hold of me I roll off the mountain and hear the loudest silence as I near the ground. Goodbye.
BOOM
Sydney Thesisen (17)
Aqua (18) and I coordinate an invasion against the other Island alliance. We know that our lives are at stake but we need to take a chance or two. The plan is simple: We need to lure the group in. That will be done by simply setting a fire in the middle of this isle. After the fire attracts their attention, Aqua (18) needs to make her way towards their base camp where she needs to harvest the supplies stationed there. I must defend her against anything anywhere. The most important job is to kill.
After the fire is set, I say farewell to Aqua (18) (which may be the last time) and make my way towards the others. Moments later I meet up with Arlena (C) and Lia (9). Lia (9) hands Arlena (C) the morning star while she takes out her bow and arrows. I take out my club, knowing that the battle has began. I jab the end of my club into Lia's (9) chest and move out of the way before Arlena (C) can pierce me with the star. I knock her to the ground and Lia (9) shoots her dart pass my head. I attempt to hit her knee but I miss while she smacks my face with the bow. I grab my nose in pain when suddenly a BOOM shoots out from a cannon. Distracted, Lia (9) pins me to the ground while Arlena (C) readys herself with the star. Suddenly, Aqua (18) thankfully comes, jamming a canteen onto Arlena's (C) head. I push Lia (9) off me and watch her run away, carrying Arlena (C) on her.
"What took you so long?" I ask as we walk back to our camp.
"I had to make two trips to bring the raft," she replies.
"The raft!"
"Yup. It was heavy but, I managed to bring it on time to save your sorry but."
"Thanks. So did you kill Carver (21)?"
"Yeah! That lazy but was sleeping while I was taking the supplies. When I came back from putting the raft away, he was still asleep! So I made some arrangements."
Casidy Harris (8)
Up, all the way in my tree, I view the faces of our... less fortunate. The new sky thingy ma-jig is kinda cool you could say, with all the vibrant lights yet, the depressing lost faces. The Hawk (10) kid shows up in the green sky followed by Tiffany's (11) brown background. Taylor (7) shows as well while Carver (21) finishes up the sky with the island blue appearing. 
Monday Mornings With Athena Eris Calista
"Hello, I'm Athena Calista here with special guest, Atticus Tamphilus, our head Gamemaker of the 298th annual Hunger games!"
Crowd applauds along with thousands of cheers*
Athena continues,"So Atticus, we have seen 21 of our courageous tributes slain with the other half struggling to survive. Many of the bets are still continuing with $42,000 being the highest for tribute 1, Luke Odair. Almost everyone, including myself, believe that Mr. Odair will get to the very end, after the short life of Josh Eagleye. Who do you personally think will make the last kill?"
"Well, Arlena Miles is one of my very favorites, being from the Capitol and getting this far without special training. I also love how she kills with the element of surprise, using poison to shut down her opponents system without them even knowing. She a big favorite and there won't be anyone like her again!" 
Audience claps but shows little approval*
"Okay so we may have to end today's show a little early with one last question. Will the tributes be experiencing any twists like a Quarter Quell or like the 74th, 122nd, 169th, 171st, 188th, 254th, or the 287th games?"
"Decipher this code Mentors and send it to your tributes if you want them to live. If it is shown publicly, you along with your tribute shall be executed in the Capitol Square.  
La montagne doit être détruit sous la domination du capital et pour le divertissement. En outre, il y aura quatre gagnants de ce jeu annuel. Bonne chance les hommages. Peut-être jamais la chance en votre faveur!"
Day 4: To The Ashes
Maria Geluma (16)
I wake up to the sound of a Spiral-nosed Red-Chested Jabberjay. As I begin to tie my frizzed up hair in a knot, the ringing of a parachute flys by, landing in front of me. Across the sides of the small parachute reads TATIA YORKE - DISTRICT 1. I open it, willing to give the sword to Tatia (1) when a note jumps out instead. The squiggled writing is hard to read and the letters don't even make up real words. After my failed attempts of reading it, Tatia (1) suddenly appears with rage in her eyes. She rips the paper out of my hands and screams out something I don't understand.
"Vous salope putain!"
I look at her confused and she slaps me with the back of her hand. I press my hand against my red cheek and let a small tear out from my watery eyes. She spits on me and walks away, continuing her advice letter. She calls Luke (1), Dominic (3), and Pablo (4) to attention as she talks to them the alien language. Azmelia (15) conforts me from behind and Draco (C) stands in front of us both.
"This alliance is no more. Either we kill you or run away in the other direction," Luke (1) says, pointing south where the island lies.
Draco (C) interrupts, saying, "NO! We're staying here wether any of you like it or not!"
As Pablo (4) attempts to slit his throat, a piercing noise hits our ear drums. Luke (1) screams while blood sweeps down Dominic's (3) ears. When we look up at the sky a bright light appears, finding a home near the cornucopia. The blinding light sweeps through the whole arena. I let out a shout but a stinging ring is all I hear.
A little later, still hypnotized, Azmelia (16) drags me away from the cornucopia. I'm still deaf and my left eye doesn't want to turn on. Another quick loud popping sound arrives but doesn't last long. The sound is followed by another, then another.
John Madrick (9)
I look up at the sky, the black, black sky. I slowly brush the soot and rocks off me and look at my dead friends. Eli (8) lies dead on the burnt grass while Alan (14) is pinned on top of a broken tree.  As both of their cannons blow, I lock eyes with a startled Jonathan (13). I let out a smile and he tries to put one on. We get up and walk off without our, burnt, supplies.
We don't talk the whole walk to the mountains when suddenly a cannon roars, shortly after another blazing star hits the earth. We watch a dead carcass drop down from the trees. The charred victim's blonde hair is mostly gone and their beautiful face is no more. Their tattoo is faded but their eyes are still gleaming with bright green. Her necklace, still wraped around her neck depicts a half naked man pinned to a cross. The necklace appears to be untouched and perfectly clean despite the earlier event. Holly (10).
Jonathan (13) ignores the dead girls fate but stops after a couple of steps in front of me. I yell his name out loud but he justs stands there. A cannon comes up and quickly run to his side and see the large trident stuck in his chest. In front of me the unthinkable appears. Luke Odair (1) and Tatia Yorke (1).
Lia Mainwaring (9)
Arlena (C) and I look out at eachother happily, thankful that we survived the first wave of volcanic rock showers. Not to long ago a cannon sounded and both of us knew it had to be Cheyenne (3), the only other remaning tribute who took base in the mountains. We look off into the water and I think the unthinkable.
"We need a raft," I say silently
Arlena (C) starts, "What! No Lia (9), no. We can't take any more risks. We already lost Misty (19) and Carver (21) and, and I don't want to lose you! Please Lia (9) PLEASE!"
We hug and I explain to her that there is a way out of this arena. Just like what happened in the 75th Hunger Games. Just how they got out. Just Like Katniss Everdeen.
She finally agrees and we make our way towards the other camp where our raft awaits. When we finally spot the other team the second round of volcanic ash sweeps through the air. Sydney (17) hits the water while Aqua (18) helplessly flails and chokes in the black smoke. As the darkness engulfs her, her last scream escapes her mouth as her cannon comes shortly after. Both of us make our way to their supplies. Covering our mouths shut, we find the small raft realizing it fits only one. We look at eachother with worried eyes when the smoke finally clears up. Sydney (17) pops up out from the water and she finds us with the raft. She runs out from the water and begins to charge with her wooden club. Arlena (C) pushes me into the raft and begins to haul the raft into water. Sydney (17) arrives and Arlena (C) takes out her morning star and the two once again battle. Not to short afterwards, the third wave of ash arrives and engulfs us. I take one more last glimpse at Arlena (C) until the ash fully wraps itself around her body.
BOOM
Hellie Mito (14)
I run with my pack barely on me. I watch after every tree I pass drops down to the burnt floor. The fire balls hit the floor, inches from my feet. I run as fast as my legs could take me. I race the wind and on the corner of my eye I find John (9) running by my side. I look behind him and see Tatia (1) and Luke (1) trailing behind us. Now I have to outrun these guys!
Before I know it the ash stops and I bang my foot into some rocks and land face first in the welcoming dirt. John (9) continues running as the careers approach me and as I turn around, ready to be stabbed, air swirls around our head, swishing our hair around. I look up at the scourched sky and find three huge machines land near us. Three tall and broad men step out and carry me into the flying machine. I look down at the once beautiful arena, covered with ashes and volcanic rock. The machine carries us away before the 4th wave can hit.
When the flying thing rises I watch as 10 other of these things lower and rise, carrying tributes in it. Two other men strip me of my supplies and gives me a clean clothes with tags at the neck having DISTRICT 8 engraved onto it.
After I finish changing in another room held in this flying object, I look out the window and see the towering buildings of the tyrannic Capitol. I turn puzzled, knowing that theirs still 10 of us. The moving object, machine, thing lowers us down onto the Capitol square.
The machines leave and shortly after a wired fence surrounds all 10 of us. In the very top of the wired prison is a large screen with President Moraine appearing. He opens his mouth to speak and begins, " Welcome tributes, welcome. We welcome you, to our Capitol square. There are 10 of you left, all still standing. If you may or may not have known, there shall be four winners. But for that to happen six of you must die. Good Luck! And May The Odds Be Ever In Your Favor!"
I catch my eye on a silver knife encrusted with gold and sterling silver. A whole crowd of Capitol men and women surround the gate waiting for six cannons to explode. Then all 10 of us look up at the screen.
60, 59, 58
Current Status
| Tribute (District) | Alliance | Location |
| --- | --- | --- |
| Arlena Miles (C) | | Capitol Square |
| Tatia Yorke (1) | Luke | Capitol Square |
| Luke Odair (1) | Tatia | Capitol Square |
| Skye Silverguard | Jake | Capitol Square |
| Casidy Harris | | Capitol Square |
| John Madrick | | Capitol Square |
| Hellie Mito | | Capitol Square |
| Azmelia Freman | Maria | Capitol Square |
| Maria Geluma | Azmelia | Capitol Square |
| Jake Lance | Skye | Capitol Square |
Tribute
Alliance
Area
Supplies
In need of

Death Chart

Placement
Tribute
District
Day Killed
Killed by
Cause of Death

Hours/Minutes/Seconds

Lasted in their final day

44th
Michael May
12
1
Cornucopia
Smashed in face
0 hours/ 0 minutes/47 seconds
43rd
Sensory Clove
21
1
Arlena Miles
Head cut in half by Axe
0 hours/ 2 minutes/ 12 seconds
42nd
Drake Mordan
11
1
Josh Eagleye
Sword in head
0 hours/ 2 minutes/ 47 seconds
41st
Thunder Hawk
15
1
Josh Eagleye
Spear through head
0 hours/ 3 minutes/ 3 seconds
40th
Kai Zale Momochi
19
1
Land Mine
Exploded
0 hours/ 3 minutes/ 9 seconds
39th
Tobi Zazaki
17
1
Amanda Hawks
Ripped throat
0 hours/ 3 minutes/ 17 seconds
38th
Lucy Gregorio
20
1
Natasha Grey
Shot
0 hours/ 5 minutes/ 54 seconds
37th
Natasha Grey
12
1
Tatia Yorke
Slit throat
0 hours/ 6 minutes/ 17 senconds
36th
Jag Aqua
18
1
Luke Odair
Beheaded
0 hours/ 6 minutes/ 35 seconds
35th
Magnas Velocity
6
1
Azmeilia Freman
Cut neck
0 hours/ 9 minutes/ 13 seconds
34th
Adrianna Marsk
13
1
Dominic Parker
Electrocuted
4 hours/ 31 minutes/ 21 seconds
33rd
Jaren  Moss
7
2
Jake Lance
Cut down
6 hours/ 42 minutes/ 34 seconds
32nd
Amanda Hawks
2
2
Arlena Miles
Poisoned
9 hours/ 3 minutes/ 54 seconds
31st
Zia Lakes
4
2
Josh Eagleye
Snapped neck
9 hours/ 16 minutes/ 31 seconds
30th
Shark Storms
16
2
Josh Eagleye
Slit throat 
9 hours/ 18 minutes/ 14 seconds
29th
Josh Eagleye
2
2
Tatia Yorke
Snapped neck
9 hours/ 23 minutes/ 57 seconds
28th
Misty Bull
19
2
Clint Garza
Axed down
19 hours/ 18 minutes/ 41 seconds
27th
Mia Lamar
6
2
Lia Mainwaring
Poisoned
19 hours/ 34 minutes/ 7 seconds
26th
Clint Garza
5
2
Arlena Miles
Poisoned
19 hours/ 34 minutes/ 9 seconds
25th
Hawk Loomis
10
3
Natural causes
Starvation
7 hours/ 51 minutes/ 2 seconds
24th
Tiffany Mclaughin
11
3
Natural causes
Starvation
13 hours/ 17 minutes/ 25 seconds
23rd
Taylor Miller
7
3
Herself
Impact from fall
13 hours/ 48 minutes/ 49 seconds
22nd
Carver Northwind
21
3
Aqua Duct
Slain
16 hours/ 36 minutes/ 23 seconds
21st
Dominic Parker
3
4
1st wave of deteriating ash
burned and killed from impact
9 hours/ 0 minutes/ 9 seconds
20th
Pablo Redsands
4
4
1st wave of deteriating ash
burned and killed from impact
9 hours/ 0 minutes/ 11 seconds
19th
Draco Wells
Capitol
4
1st wave of deteriating ash
burned and choked to death
9 hours/ 1 minute/ 13 seconds
18th
Eli Dawn
8
4
1st wave of deteriating ash
major burns from shower
9 hours/ 3 minutes/ 24 seconds
17th
Alan Deganari
14
4
1st wave of deteriating ash
thrown and killed from impact
9 hours/ 3 minutes/ 28 seconds
16th
Holly Rhodes
10
4
1st wave of deteriating ash
choked by massive ammount of ash
9 hours/ 14 minutes/ 11 seconds
15th
Jonathan Magas
13
4
Luke Odair
Stabbed by trident
9 hours/ 16 minutes/ 22 seconds
14th
Cheyenne Winston
3
4
1st wave of deteriating ash
choked, burned, and killed by impact
9 hours/ 47 minutes/ 41 seconds
13th
Aqua Duct
18
4
2nd wave of deteriating ash
choked from hordes of black smoke
10 hours/ 0 minutes/ 54 seconds
12th
Sydney Thesisen
17
4
Arlena Miles
Finished by morning star
10 hours/ 13 minutes/ 34 seconds
11th
Lia Mainwaring
9
4
?
?
?
10th
9th
8th
7th
6th
5th
4th
3rd
2nd
VICTOR