Infinite ban
Because of your bans many people have told you that your next ban shall be infinite. But, because I know that you are a good user when you want to be, I have banned you from chat for a year. If you come back after then then I shall know you want to be a better user and apologise. Please continue to edit the wiki though. Rainbow Shifter 15:32, February 3, 2013 (UTC)
I was told to give you one last chance. But with the amount of bans you have had anyway, your next ban should be much longer than one week. If you haven't noticed you do have a chance. There will be a time where you can come back on chat. If you stick around, be a pleasant user regarding editing then I may shorten your ban but for the time being, it is a year. Rainbow Shifter 15:44, February 3, 2013 (UTC)
Yes I saw and I stood up for you when they kicked you. But you freaked over them pinging you so I kicked. Then you freaked over that so I banned. I suggest you leave -if you are that is- with your dignity intact. Rainbow Shifter 16:13, February 3, 2013 (UTC)
Thankyou
Hi, I know we have had our disagreements and I see now that they were my fault. I am really sorry and I wish to apologise to you and the rest of this wiki. I am currently looking for an admin position on a different wiki and would like to make up for all the grief I have caused you, personally. I know it may not be much, but I really do apologies. I was never the friendliest of people, but you were just trying to make this wiki a good place, so for that, I thank you for your services to this wiki.
OmNomNomAttack / IfWeBurn / BrittaOfEverything (talk) 10:40, February 14, 2013 (UTC)
Re: Hello again
Doing a few edits to the mainspace and commenting on a bog isn't enough. It is never too late to say you are sorry and the doors will always be open but you have only been a good editor for two days, when I said I would restore the ban based on good behaviour, I meant over a longer period of time. And the fact that you have asked me to unban you after two or three days of editing proves that you are only doing this to get back on chat. Rainbow Shifter 07:39, June 23, 2013 (UTC)
One month, perhaps two. Just pretend you want to be a rollback and keep it up for about a month or two. Rainbow Shifter 07:49, June 23, 2013 (UTC)
?
Why did you block my pm? I haven't done anything to you...
Donna Noble has left the library 21:46, August 19, 2013 (UTC)
From me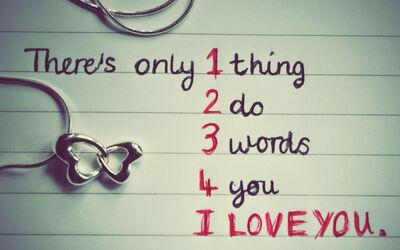 RainbowShifter 20:23, August 30, 2013 (UTC)
RE
Thanks for the recommendation
But one thing
Would changing that remove the link to my message wall on other wikis?
TotalDramaRox97 "It's time to choose the loser" 18:48, September 7, 2013 (UTC)
Last chance
You have been given more last chances than I care to count but now I have had enough. You have been banned about three times, banned and unbanned, warned countless times and been rude to users countless more times without being warned. This is it. Congrats! If you do anything from this point onwards which I think is offensive, is said just to cause trouble, causes a fight, is rude to users or generally breaks rules... You will be banned for a year, no debating. RainbowShifter 06:28, September 21, 2013 (UTC)
Whyy
DBD... Please don't leave, none of us want you to leave... I just talked to Jade, Don't leave us DBD, Pleease. If you do then this video will explain what im thinking
http://www.youtube.com/watch?v=guomoIbZiT8
♥ Liam is my Boyfriend ♥ 23:29, October 19, 2013 (UTC)
Banned
I believe the forum says it all. There is a clear majority and its been obvious for some time. I have given you many chances and you seem to ignore every single one. I recall you promising me a few months back that you "weren't going to do anything bad. You won't hear anything bad about me again". This was when I left that 'Final Warning' message on your wall. I hope you and everyone else realises how many chances I have given you and how lenient I have been. This is not open to debate anymore. 1 year and no chance of being unbanned. I'm sorry but... Goodbye for a year. RainbowShifter 13:09, October 21, 2013 (UTC)
Hi
Welcome back c; Wesolini (talk) 20:11, April 28, 2014 (UTC)
Also, You like Dark Magician Girl :o :o ? Wesolini (talk) 21:04, April 28, 2014 (UTC)

DMG Is my favorite card <3Wesolini (talk) 22:58, April 28, 2014 (UTC)
Nice sock
It's now blocked forever, and your ban will be extended. 
Nommehzombies (talk) 02:15, October 9, 2014 (UTC)
hhhh
i miss u and ur funny bullshit aw man
~PoundtheAlarm~ (talk) 14:03, November 23, 2014 (UTC)