Chat
Can you come on chat?
Chat
Can you come on chat?
Lunaii's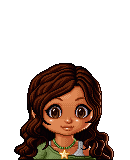 That's my lunaii of Rue ----->
thank you so much Debopama !
thank you for wishing me a great birthday !. i <3 you !
Hey! Just a reminder Challenge 1 is fixing to close! So if you still wanna play turn in entries ASAP! http://thehungergames.wikia.com/index.php?title=User_blog:BarbieKlaus1029/The_Epic_Survivor_Games_:D
Hey right back!
Hi right back at you. To answer your question No. I am not mad you searched me. I am actually impressed you were able to find me. Anyway if you want to talk just give me a time and I might be able to make it. If not then Ill talk to you when I can.
MixalisDuddy 22:36, March 21, 2012 (UTC)
Miss you
I dont see oyu often, miss you :( luke

Hey there Deopama long time no see. I know I havent been on the wiki for a long time and the reason is because of some issues I have been having at home. anyway would you mind doing me a favor?
I started a new blog about movie reviews and Id like you to check it out at http://mixalisduddy.blogspot.com/
Im not saying you should follow it or comment but just reading it and giving me your opinion would help me a lot. Thanks a lot and hope to talk to you soon.
MixalisDuddy 03:39, April 18, 2012 (UTC)