Welcome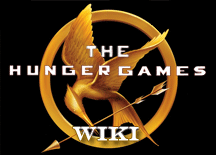 Greetings, M4ND0N!
Welcome to The Hunger Games Wiki! Thanks for your edit to the Primrose Everdeen page. I hope you enjoy it here and decide to stay.
Before editing, be sure to read the wiki's policies. Please sign your name on talk pages using four tildes (~~~~) to automatically produce your name and the current date. Be sure to verify your e-mail address in your preferences. If you have any questions, check out the Community portal or ask me on my talk page. Again, welcome! -- BrokenSphere (Talk) 17:38, June 12, 2012
Re: Regarding Prim's page
Michael Jackson is not currently a recording artist, since he has died and therefore can no longer record music. Your family is always your family, regardless of whether they are still living or not. I don't object to using past tense in her lead paragraph, as is the case in most of our articles on deceased characters, but it's a different matter when you're referring to how people are related to each other. If your issue is that you think the lead doesn't make it clear that Prim dies, then feel free to make that distinction in some other way. Again, go ahead and do that by using past tense, but then begin in some way other than declaring her as Katniss's "former" sister.
As a side note, comparing Prim's page to Michael Jackson's Wikipedia article is misleading since he was a real person. Thus, writing his page in a "current" fashion involves talking about him as if he is dead. That's not the case for fictional characters, since their "end" is no more currently true than their "past". If you are going to compare Prim's page to one on Wikipedia you should use one that is also about a fictional character. You will find that, since for the majority of the series Prim is alive, a Wikipedia article about her character would not begin by referring to her in the past tense. That's why Bella Swan's Wikipedia article refers to her as "Swan" instead of "Cullen", even though by the end of the series her last name has changed. That sort of policy isn't typically followed on in-universe/fiction-based wikis like this one anyways, but that doesn't make your comparison any less deceiving. -TagAlongPam (talk) 04:01, June 13, 2012 (UTC)
Re:Re: Regarding Prim's page
I get what you're saying, but I still stand behind my position. I really have no say in this since you're an admin, but I really feel I need to get my point across. I agree that Michael Jackson was a bad example, but the same technique is used for fictional characters too. And besides, wikipedia has a different way of doing things than most wikia pages. If you want to imply that Prim is alive on the front page, then all the power to you.. it keeps people from being spoiled pretty easily. But if your excuse is that I'm implying she isn't Katniss' sister, then let me give you some more examples.
You might not be familiar with One Piece, so the first link is only an example since it explicitly says, "was the adopted older brother of Monkey D. Luffy" Not "is". Does it imply that Ace isn't Luffy's adopted brother? No, just that he's dead.
The second one you'll definitely be familiar with. Did the page imply that James wasn't a pure blood wizard anymore? Nope! Just that he isn't alive any more.
And finally, one you'll definitely be familiar with, again.
Does it imply that she wasn't small? And she wasn't a tribute? And she wasn't from district 11? See what I mean? Your excuse is that my edits implied Prim wasn't Katniss' sister. But there are even pages on THIS wiki that do the exact same thing I'm currently trying to do. M4ND0N 06:14, June 13, 2012 (UTC)
I don't want to imply that Prim is alive. It says "Deceased" right there in her infobox at the top of the page. My point was that Rue "formerly" being a small, District 11 tribute is not the same as Prim "formerly" being Katniss's sister. I would tell you that I have a grandfather who died; I would not say that I have no grandfather anymore.
But anyways, the truth is that I don't care enough about tense to argue with you over this. You may have noticed that I didn't revert your latest change to the page. Someone once brought up a discussion about whether the wiki's tone should typically be in present vs. past tense, but we never landed on an answer. I would personally prefer if everything was written in present tense because it would give us more consistency (ex. Glimmer is the female tribute in the 74th Hunger Games. She blahblahblah etc. She dies when Katniss drops a tracker jacker nest on the Career tributes.) instead of us flipping back on forth based on whether a character ends up dead or alive. But I don't feel strongly enough about it to try enforcing it here.

-TagAlongPam

(

talk

) 11:10, June 13, 2012 (UTC)