Welcome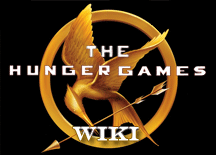 Greetings, Megan23245!
Welcome to The Hunger Games Wiki! Thanks for your edit to the Top 10 list:Top Ten Hottest Hunger Games Guys page. I hope you enjoy it here and decide to stay.
Before editing, be sure to read the wiki's policies. Please sign your name on talk pages using four tildes (~~~~) to automatically produce your name and the current date. Be sure to verify your e-mail address in your preferences. If you have any questions, check out the Community portal or ask me on my talk page. Again, welcome! -- Iluvgale (Talk) 18:53, March 29, 2013
Hi
Hai my name is Claudia. Welcome to the Wiki, happy editing!!! Have a nice day!!!
We gon' git dem gators and dey ain't gon' come back up 'til skeeter season ! 19:10, March 29, 2013 (UTC)
Thanks for replying, people rarely do that :P. Anyways, what kind of music do you like?
And do you like my signature? I'm a really immature person so I laugh my head off every time I see it xD
I have to edit things twice though, so it actually links back to my page :/
We gon' git dem gators and dey ain't gon' come back up 'til skeeter season! 19:28, March 29, 2013 (UTC)