Re: Pokemon
Edit
It seems like you are not actually blocked nor were you ever according to this. Rainbow Shifter 06:17, May 26, 2013 (UTC)
Well do you have a public computer? Somebody else could have vandalised the wiki from your own computer. Rainbow Shifter 10:51, May 27, 2013 (UTC)

I suggest you wait it out and tell the people who share your computer to never do it again. Rainbow Shifter 09:09, May 28, 2013 (UTC)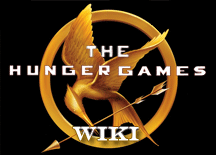 Greetings, TheCyanPotato!
Welcome to The Hunger Games Wiki! Thanks for your edit to the User talk:Rainbow Shifter page. I hope you enjoy it here and decide to stay.
Before editing, be sure to read the wiki's policies. Please sign your name on talk pages using four tildes (~~~~) to automatically produce your name and the current date. Be sure to verify your e-mail address in your preferences. If you have any questions, check out the Community portal or ask me on my talk page. Again, welcome! Rainbow Shifter (talk) 16:40, May 28, 2013 (UTC)
Hydrophobia
Edit
It is, but Hydrophobia http://en.wikipedia.org/wiki/Hydrophobia is rabies.
Doo Doo Doo Doo..... 07:53, January 9, 2014 (UTC)