Welcome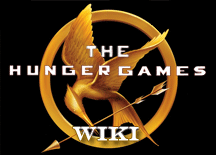 Greetings, Zannabanna!
Welcome to The Hunger Games Wiki! Thanks for your edit to the Brooke Bundy page. I hope you enjoy it here and decide to stay.
Before editing, be sure to read the wiki's policies. Please sign your name on talk pages using four tildes (~~~~) to automatically produce your name and the current date. Be sure to verify your e-mail address in your preferences. If you have any questions, check out the Community portal or ask me on my talk page. Again, welcome! -- TagAlongPam (Talk) 23:56, April 29, 2012
Preview
You can use the Preview function to see how an edit will look before you publish it. This way if you see that things don't work, you don't have to go back and edit the page again and it also cuts down on the edit history. BrokenSphere (Talk) 21:53, April 30, 2012 (UTC)
Join
http://thehungergames.wikia.com/wiki/User_blog:FinnickForever/44th_Hunger_Games can u pls join? tnx.
Finnick a.k.a FinnickForever 14:33, May 29, 2012 (UTC)FinnickForever
When are you going to publish the 3 day?
TGG
The Gamemakers Games can you please join? tnx.
Reservation
Hey, can you fill up your reservation in the Gamemakers Games? and please add 3 more if you can. tnx
FinnickForever 06:38, June 11, 2012 (UTC)FinnickForever
AshtonMoioLover 02:09, June 16, 2012 (UTC)I wasted my nights, you turned out the lights, now I'm paralyzed. ♥
Please join my games as the tribute I reserved for you. Your reservsation ends tomorrow morning.
http://thehungergames.wikia.com/wiki/User_blog:AshtonMoioLover/The_87th_Annual_Hunger_Games
Quomler's First Mentor Games

Edit
Please start contacting me about the partners, and I'm sorry to announce that I will not be here for the next month.
Quomler 11:51, June 25, 2012 (UTC)
Reality Show
YOU'RE IN THE FINAL FOUR!!!!! POST FOR THE NEXT AND FINAL CHALLENGE!!!
http://thehungergames.wikia.com/wiki/User_blog:Rockman117/The_Hunger_Games_Reality_Show
Rockman117 (talk) 00:39, July 23, 2012 (UTC) Rockman117
Gamez
You still got reservations for my Justice Games. They are the 11 pair. Please turn them in
The truly faithful need not to

fear the Spider's embrace. -Elise